Despite producing about fifty timepieces a year, Romain Gauthier's quality across the board is at the highest level. Its production is a fraction of other small independent watch brands, and this allows them to focus on producing uncompromisingly great timepieces. The brand is probably best known for complicated, innovative watches like the Logical One, which won the Grand Prix d'Horlogerie de Genève. But their first timepiece was more basic, albeit still innovative. This is the Romain Gauthier Prestige HM in rose gold. How does a company like this survive, you might ask? Editor's note—It's a lesser known fact that Romain Gauthier produces high precision components for complications to a healthy selection of watch brands we all know and love. Who? Unless you're fortunate enough to tour their extensive manufacturing facility, sadly you'll likely never find out (our editor is sworn to secrecy).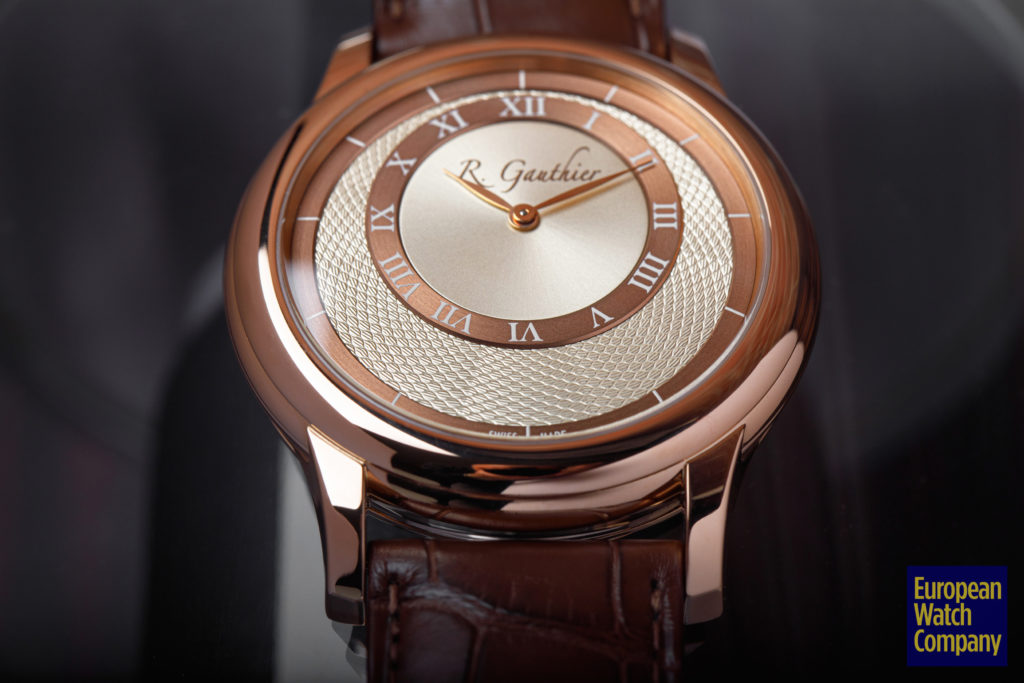 Introduced in 2007, the Prestige HM line is what launched Gauthier as a brand. It instantly set itself apart and showed that Gauthier was not afraid to challenge the status quo. The model was released with a few variations, all extremely limited in production. There was a white gold, a platinum, and two rose gold variants with black and champagne dials, respectively. In addition to this, there was a batch of all of the above-listed variants but with baguette diamond-set bezels. The model we have here is the rose gold reference MON00003 with a champagne dial. It's one of 38 pieces ever made and is one pure unit of elegant, original watchmaking.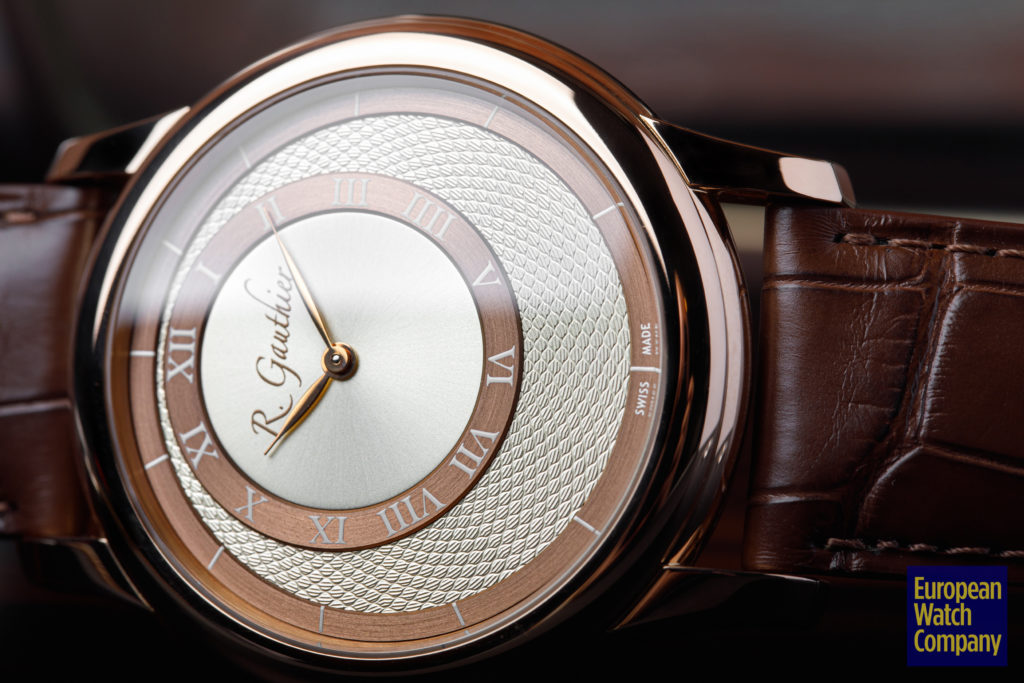 The watch's design is simple but not without ornamentation, and while the vibe of the timepiece is traditional, there are some modern elements as well. Measuring 41mm by 12.1mm The case is perfectly symmetrical, which is very uncommon on a wristwatch as the crown usually throws off this balance. Gauthier has instead put the crown on the back of the case allowing the lines to be uninterrupted while also making for a more efficient power transfer when winding the watch. The lack of crown didn't hit me immediately; I just knew that I loved how clean and simple the watch looked without realizing why. The fact that Gauthier has drastically changed the design of the main interaction point without being jarring is amazing and shows how well thought out the design of this timepiece is.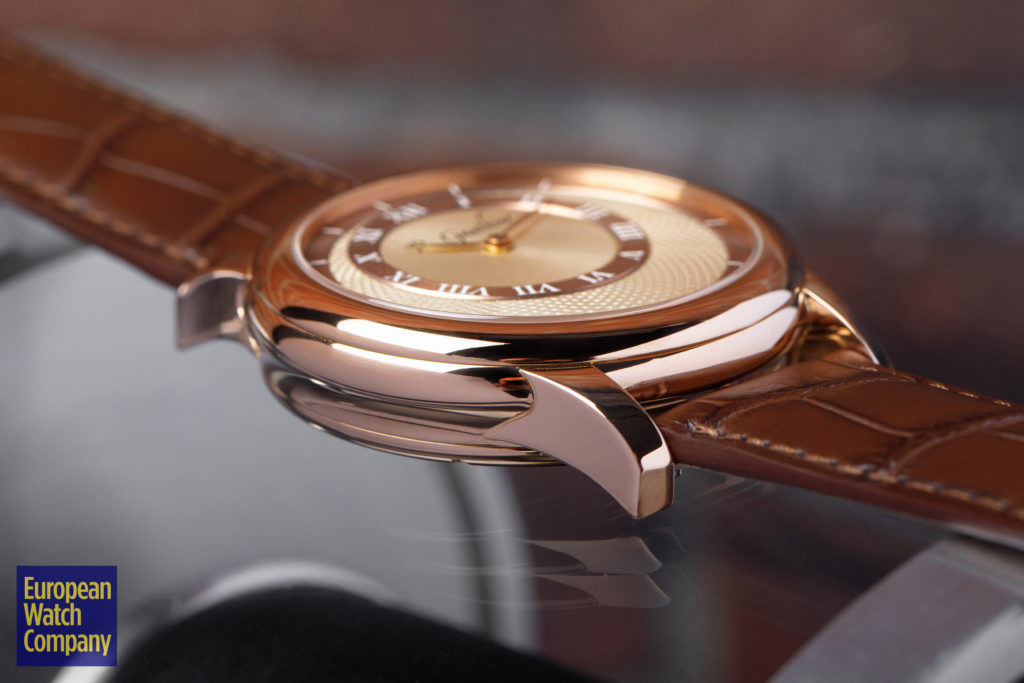 The dial is also symmetrical, and despite only displaying hours and minutes, has a lot going on. It's purposefully more intricate than necessary in the name of beauty. The time is displayed in a sub-dial that's moved towards the top of the dial. The center is champagne white with a brushed rose gold surrounding track that displays Roman numerals. Outside of the main time display is a matching champagne guilloché patterned section that meets yet another brushed rose gold track with small markers for hours. As I said, there's a lot going on for a watch that only tells you the hours and minutes.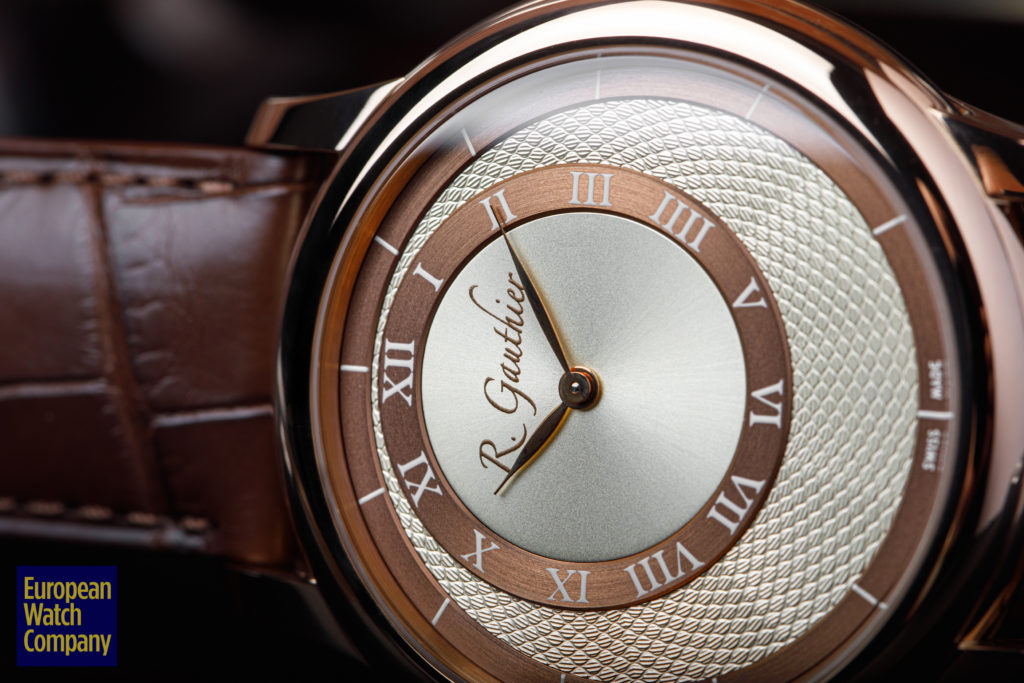 Normally, when you see subdials, they're used to delineate functions or measurements of time, but this watch uses it purely as an aesthetic tool. This layout has the effect of drawing your eye inward and upward from the perfectly circular case. Your sight path flows through the different finishes, allowing you to appreciate the intricacies of the dial fully.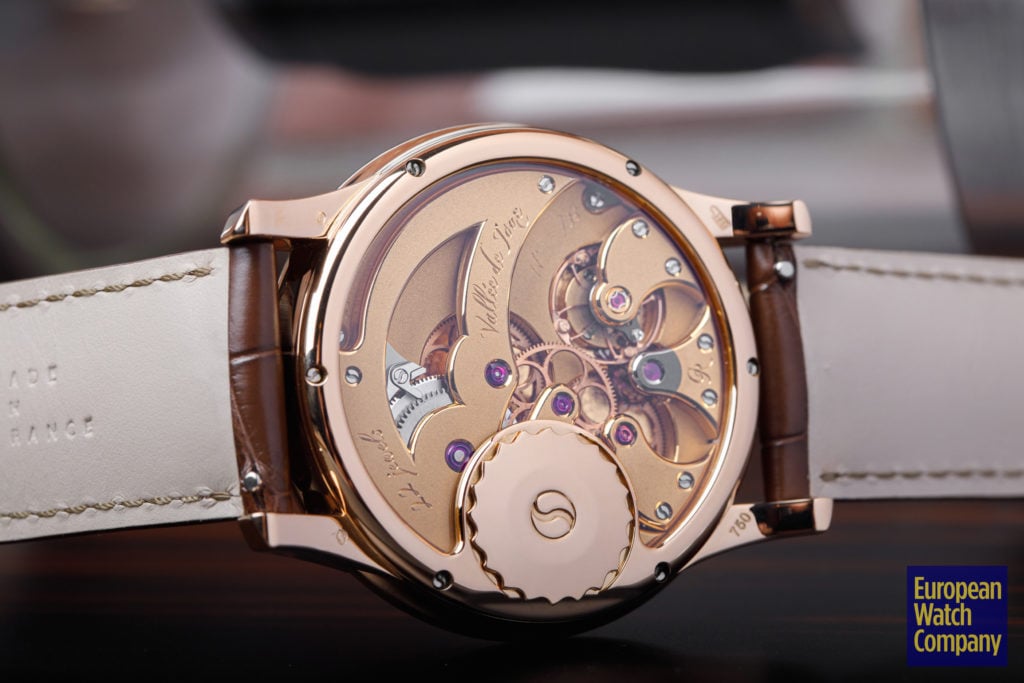 Powering the Prestige HM is the in house caliber HM2206. This is a plated rose gold manually winding 60-hour power reserve movement with some unique and beautiful finishing. The bridges are shaped to be very flowing but sharp, like they're illustrating the movement of the sword. The highly polished bevels provide some nice contrast, and the jewels really pop against the gold plated components. If you look close, you'll also notice the well-finished "S" shaped screw slots—they're a Gauthier trademark. They're easily the best looking screws on any watch from a finishing perspective, but they also allow for the watchmaker to use more torque when setting them. The screws, to me, illustrate at a micro level what makes this timepiece so great. It's the perfect combination of graceful beauty and innovative functionality.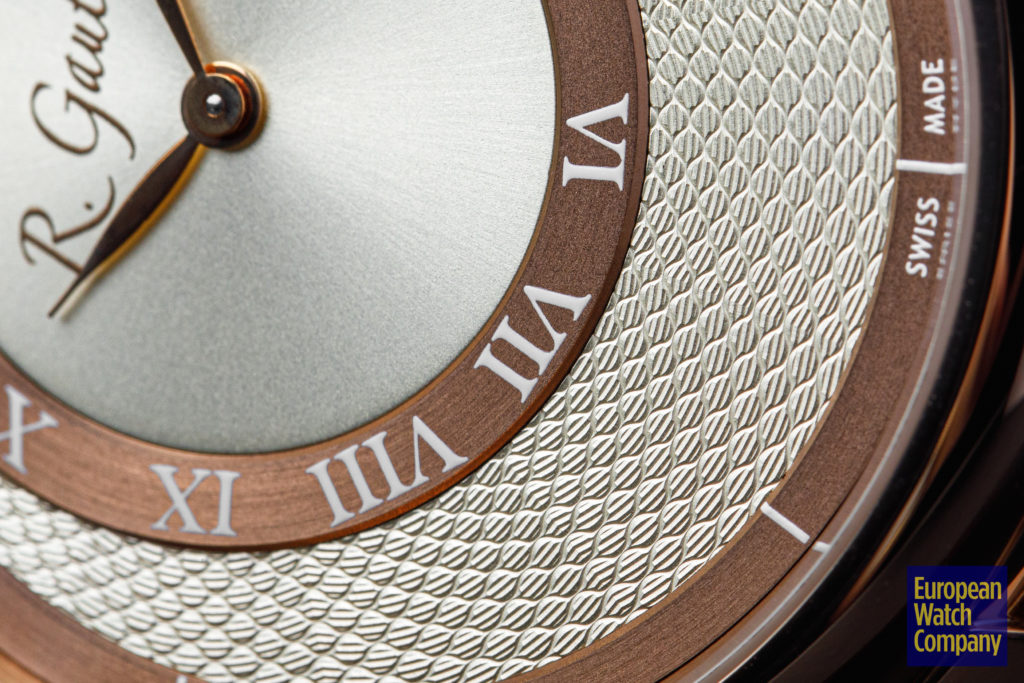 Many formal watches just use recycled designs of dress watches from decades ago as if being old automatically makes them elegant. This timepiece bucks that trend with a contemporary design and cutting edge functionality and does this without coming off futuristic or "techy." The Prestige HM captures the spirit of elegance that classic dress watches embody without stealing from the past. In doing this, it helps push all formal watches into the future.