The Annual Calendar Regulator from Patek Philippe is a design outlier for the brand. It's one of Patek's most modern-looking timepieces. Almost everything about the reference 5235G is very sharp and technical looking. I wouldn't quite call it futuristic, but it's close. While already different from Patek's usual offerings, the modern design is even odder when you consider that the concept of a regulator timepiece is a pretty old and now obsolete concept.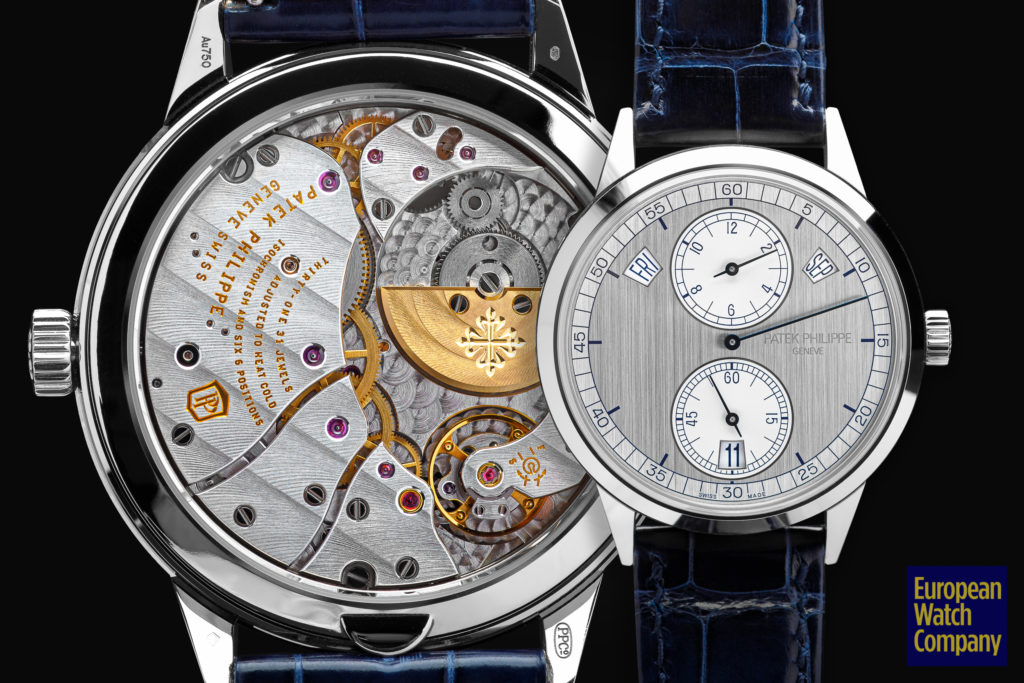 Introduced at Baselworld 2012, this 5235G pulls inspiration from a couple of different places in horological history. The sharp case design and finish is heavily influenced by the Patek Philippe Perpetual Calendar reference 3448, which debuted in 1962. The regulator movement and dial layout are inspired by clocks put in watch shops that were used by watchmakers as a reference to regulate watches they were working on.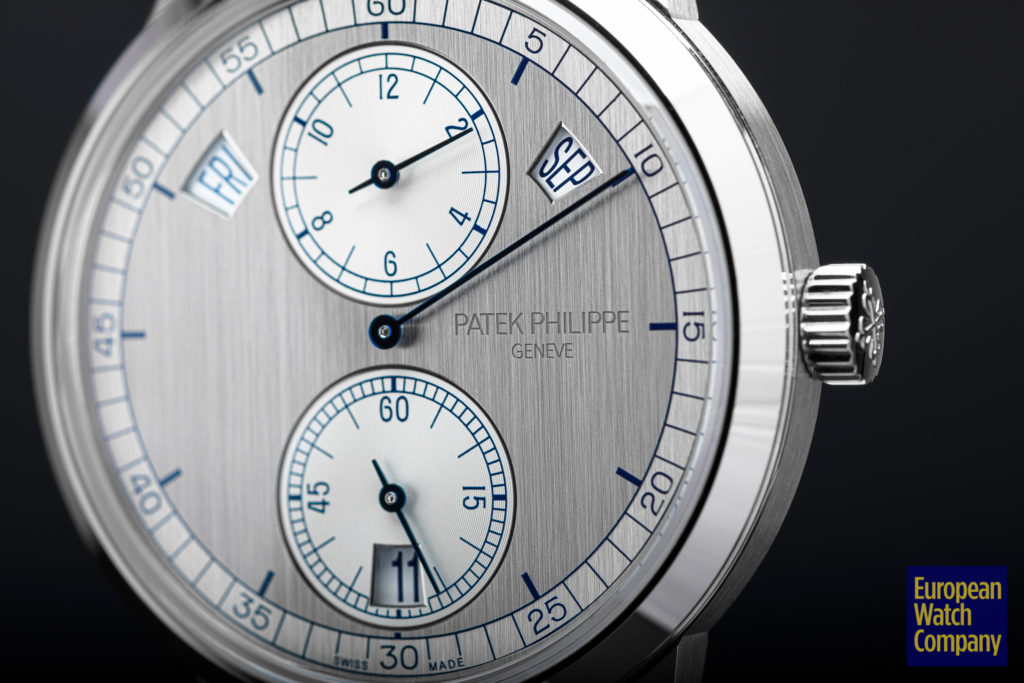 The dial is clearly delineated and prioritizes the readouts accordingly, with the minute's hand front and center meeting a highly legible railroad track. This made the most critical metric the easiest to read from, say across a watch shop. The hour and seconds are relegated to subdials as lower priority time displays. While I've never thought about it quite this way hearing, this explanation makes a lot of sense. Seconds and hours are of less importance most of the time. We generally know about what hour of the day it is and usually don't need to know down to the seconds. As we move through our day, we need to check the minutes inside an hour most.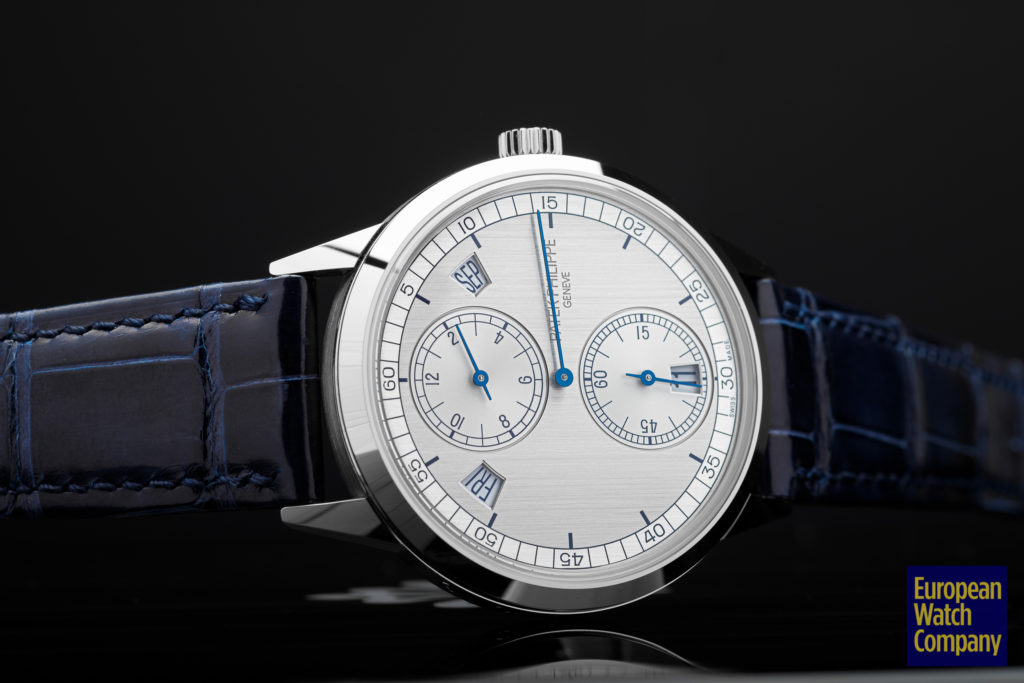 From a pure design perspective, this is a very unusual looking Patek Philippe. Even disregarding the unconventional layout, the navy blue, white, and silver color scheme is very modern. The brushed silver dial has a clean, technical look reminiscent of a medical instrument. The legibility is excellent, and despite having a monochromatic look, the use of navy blue numerals and lighter shades of grey in the subdials makes things very easy to read. Additionally, the layout is almost perfectly balanced with the hour and minute subdials offsetting at twelve and six, the date at the center, and the day and month flanking each other at ten and two, respectively. Being an annual calendar and a regulator, this could easily have been a very busy watch, but instead, it comes off minimalist.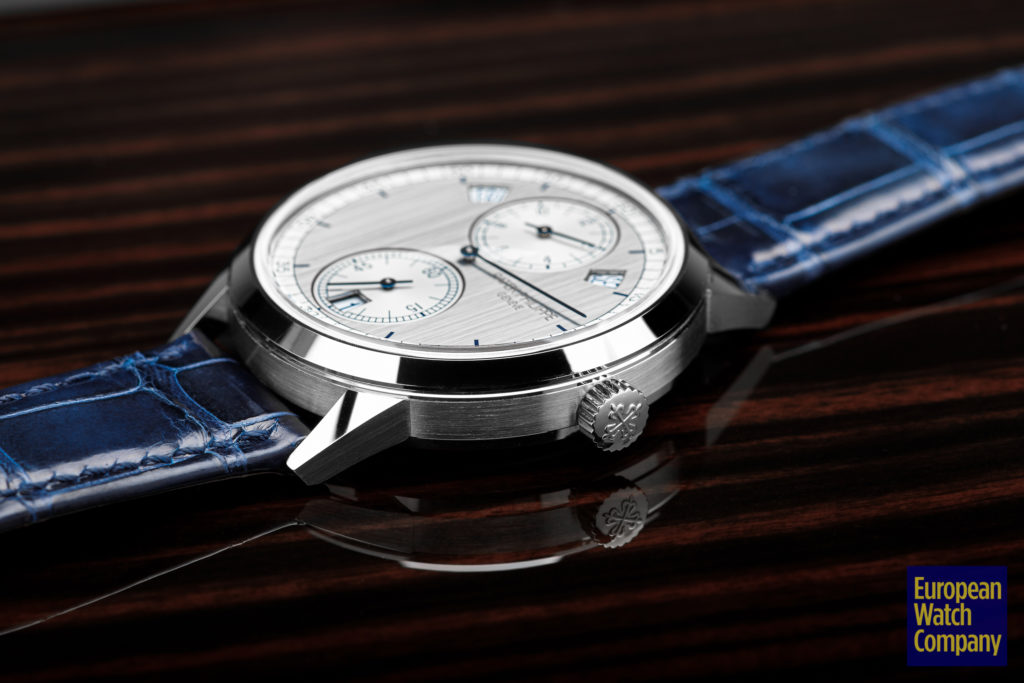 Measuring 40.5mm in diameter by 10.2mm thick, this is a broad but thin timepiece. As stated, the case is inspired by reference 3448, and I think combining it with this dial is a match made in heaven. The combination of white gold with this style of finishing makes for a very lustrous and angular watch. The thing that stands out most to me is that the bezel and tops of the lugs are polished while the caseband and lug flanks are brushed. While bezels like this are often polished, the tops of lugs are more often brushed with their sides being polished. The polished lug tops and brushed flanks on this watch make for an incredibly sharp looking case, and I don't mean watch case sharp I mean knife sharp. I've never seen lugs look this crisp. This dial is very technical, but I think the case really sets this watch apart as one of the most modern-looking Patek Philippe timepieces.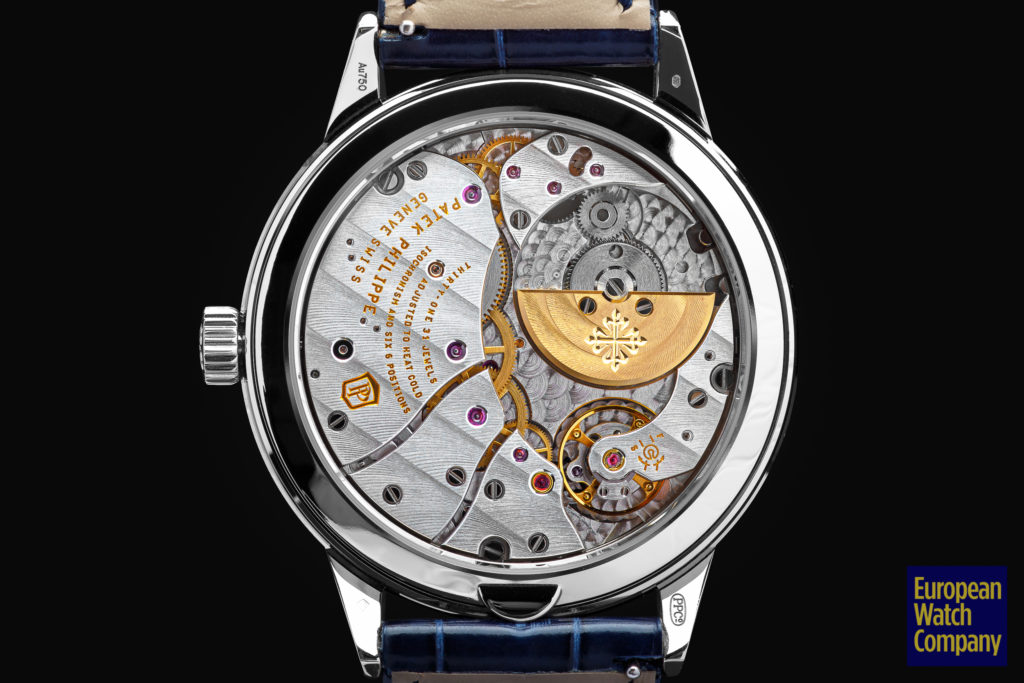 Powering the timepiece is the automatic self-winding Patek Philippe ultra-thin caliber 31-260 REG QA. The movement is rhodium plated and stamped with the Patek Philippe quality seal. It's exquisitely finished and has an unusual architecture due to the regulator style movement, which can be observed through the display caseback. The movement has Patek Philippe's advanced research components making it highly anti-magnetic and shock-resistant. In general, it's gorgeous and well built, as one would expect from a Patek Philippe movement.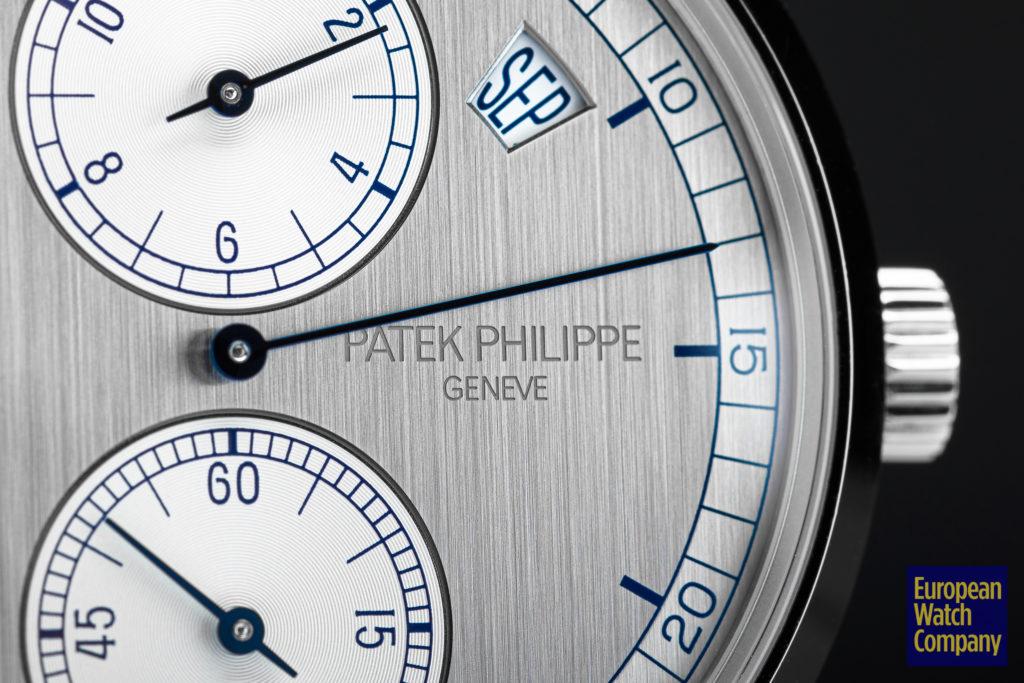 This 5235G Annual Calendar Regulator stands out from its Patek Philippe siblings, similar to how the Milgauss does with Rolex. While not as quirky, I still see this as Patek Philippe's engineer or scientist wristwatch. It has totally rid itself of standard wristwatch design conventions to hyper-focus on a thoughtful and aggressively prioritized display of time. The 5235G belongs on the wrist of someone who values time as much as it does.