Full disclosure—I'm a sucker for salmon dials, square watches, and Art Deco design. That means this Patek Philippe 10 Day Tourbillon reference 5101P checks a lot of boxes for me. When this watch was released in 2003, it was a bit of an outlier. The use of a tourbillon in a wristwatch still wasn't especially prevalent, and their function wasn't widely understood or appreciated. Patek Philippe being a perennial trendsetter, was ahead of their time with this timepiece.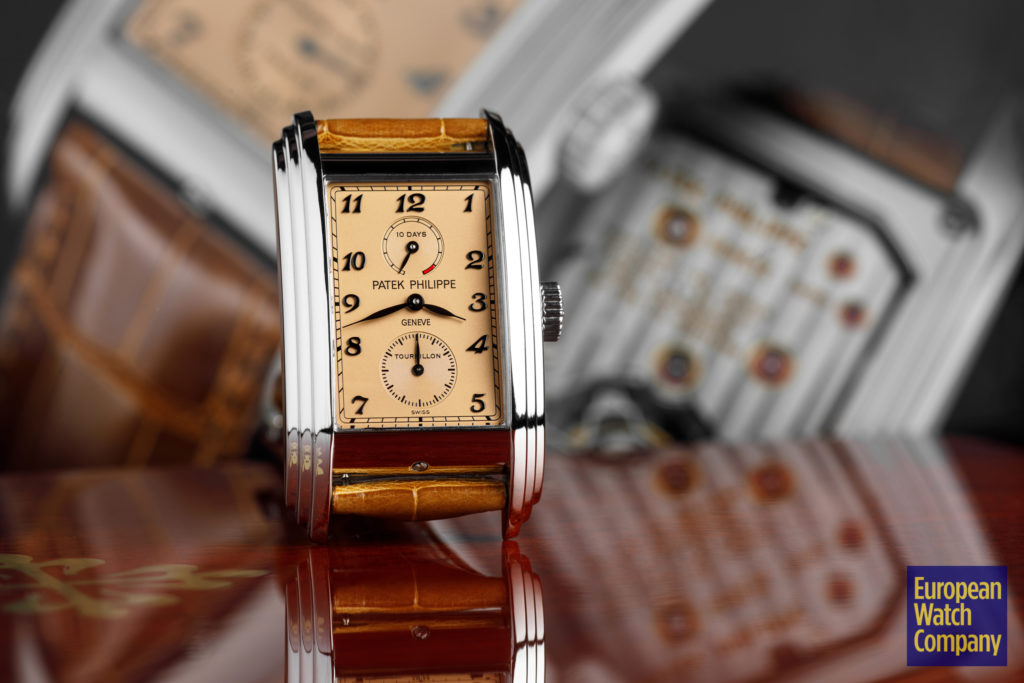 You'll find that a lot of this watch's best features fly under the radar. The case, however, hits you right in the kisser with its bold Art Deco design. The rectangular case—which measures 30mm x 51mm, with a thickness of 12.2mm—is long and sharp with triple stepped flanks. Take off the alligator leather straps, and it starts to very closely resemble a skyscraper from the '20s or '30s. The case is gently curved, which was paramount in maintaining some sense of wearability with a 50-plus lug-to-lug length. Made of solid platinum—one of the "under the radar" features I mentioned—it's lustrous and confident, but not loud.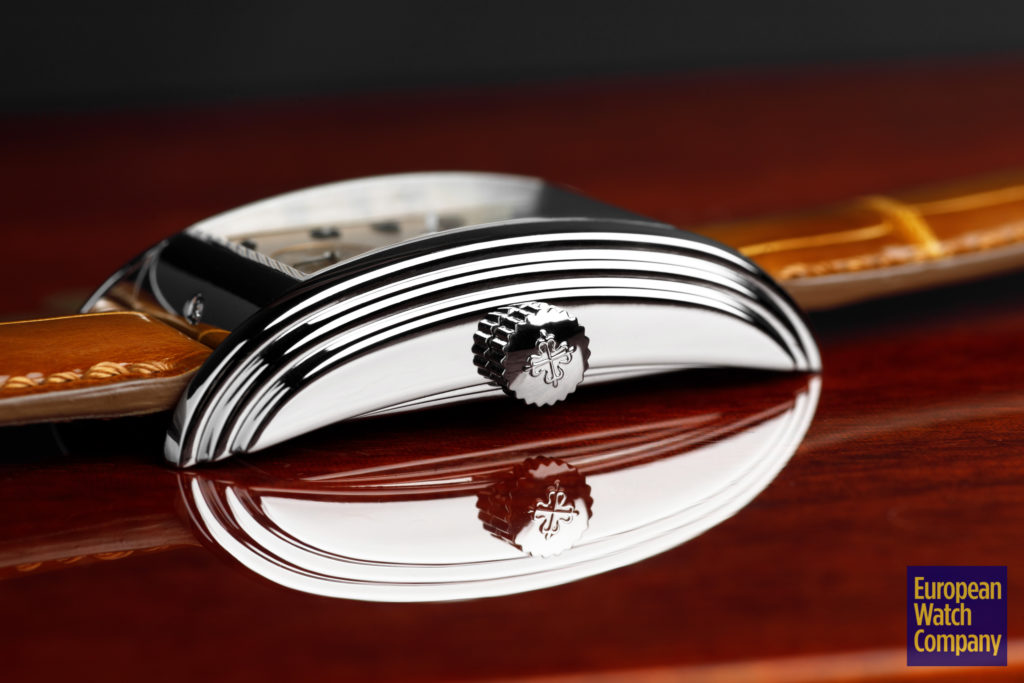 The clean and straightforward dial calls out the marquee features of the timepiece with a ten-day power reserve indicator just under twelve o'clock and a small seconds sub-dial with "Tourbillon" written in it just above six o'clock. Not showing the tourbillon via the dial side isn't very common, but I prefer the subtly, and it can still be appreciated through its display caseback. With black painted white gold Breguet style numerals and hands, the legibility is excellent, and it strikes a good balance between vintage and modern aesthetics. The shade of salmon used is gorgeous, and because Patek rarely uses this color, you know they see this watch as an exceptional timepiece. On the perimeter, the minute railroad track drives home the timepiece's overall Art Deco style. Which, as stated, I'm a sucker for.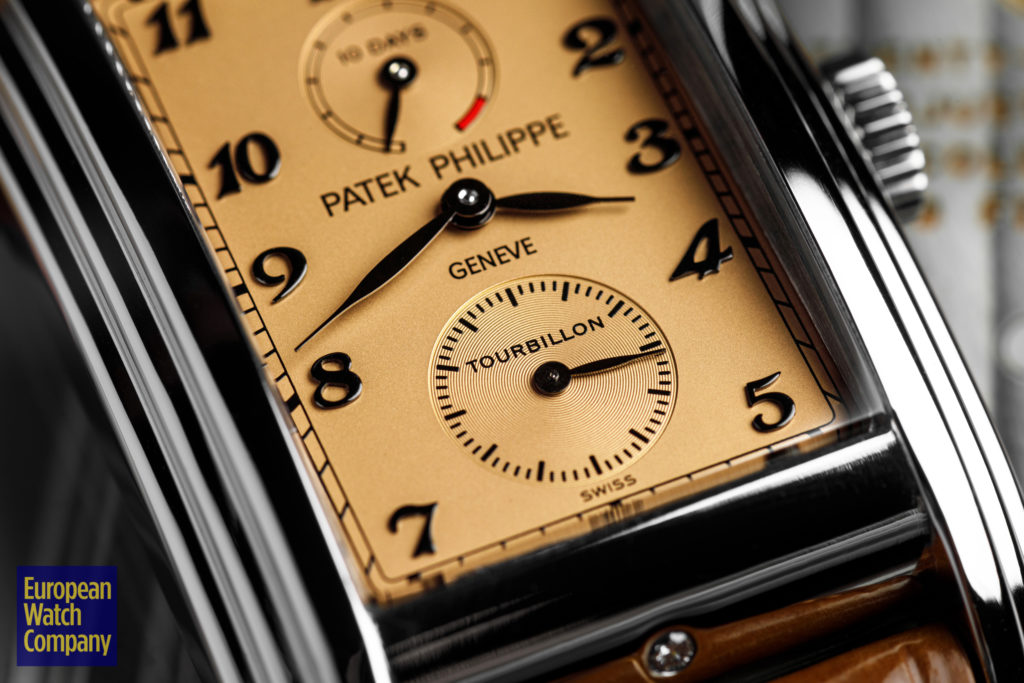 Inside the 5101P is the Patek Philippe in house caliber 28-20. This is a manually wound tourbillon with a ten-day power reserve. The large power reserve is due to the twin mainspring barrels, which are fully wound at around 100 crown turns. If you don't want to keep count, don't worry, there is a coupling system to prevent the mainspring from over-tightening.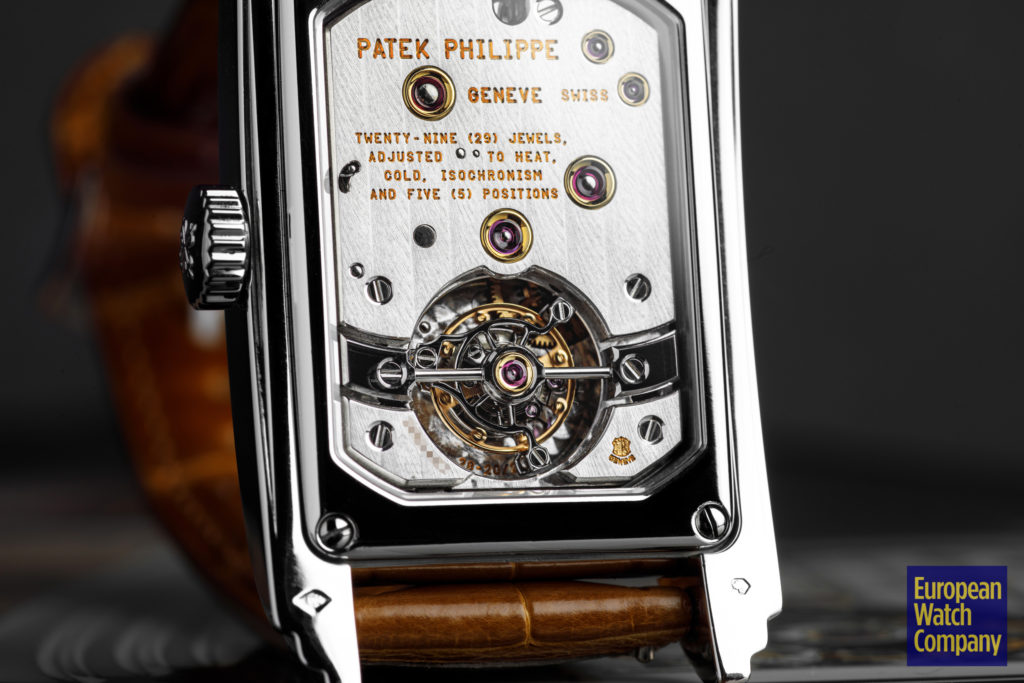 The tourbillon is only visible via the caseback, which protects the lubricants from harmful UV rays (per Patek). When looking through the caseback, it's painfully apparent that this COSC certified movement is finished to a very high level. For some perspective on the attention to detail that went into this watch, the hand finishing on the tourbillon bridge alone takes two days. But with a Patek Philippe, I wouldn't expect anything less.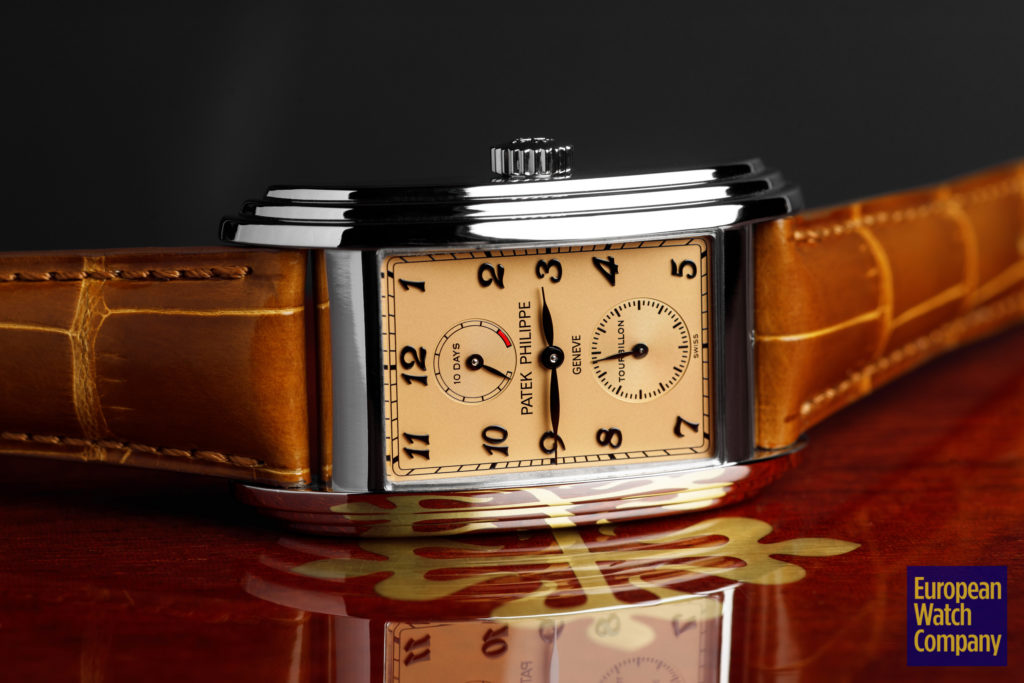 Some argue that a tourbillon on a wristwatch is unnecessary, and they have a point. The primary function of a tourbillon is to negate the negative effects gravity has on timekeeping components when stationary. But wristwatches aren't stationary as they're already moving around on your wrist. So the argument holds water; my retort, however, is that you don't need a mechanical wristwatch either.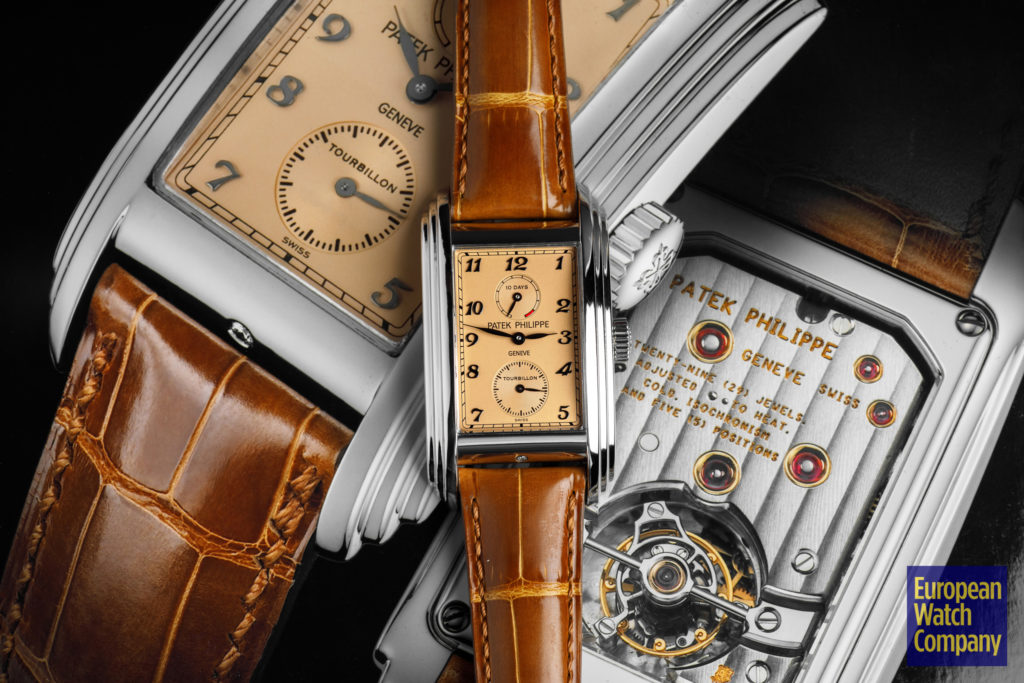 No one buys a mechanical wristwatch out of necessity; they buy it because they appreciate the craft. Tourbillons as a complication are a metaphor for mechanical watches themselves. They're worth doing because of how hard it is to make them. In my opinion, this makes them the ultimate watch enthusiast complication, and maybe that makes this 5101P the ultimate watch enthusiast watch.