The F.P. Journe Chronometre Bleu is an enigma created by one of the best watchmakers of our time. It's a dress watch with a case material that's tougher than titanium. Its aggressively tested and accurate movement is made of solid gold. Its design references historical watchmaking, but does so in a contemporary way that is not at all derivative. While most of the watch world is hyper-focused on the numerous stainless steel sports models that garner multi-year waitlists and huge aftermarket price increases. This dress watch on an alligator strap competes with the best of them with regards to its rarity and desirability. What makes a dress watch that's been around for over 10 years buck modern trends and become so desired?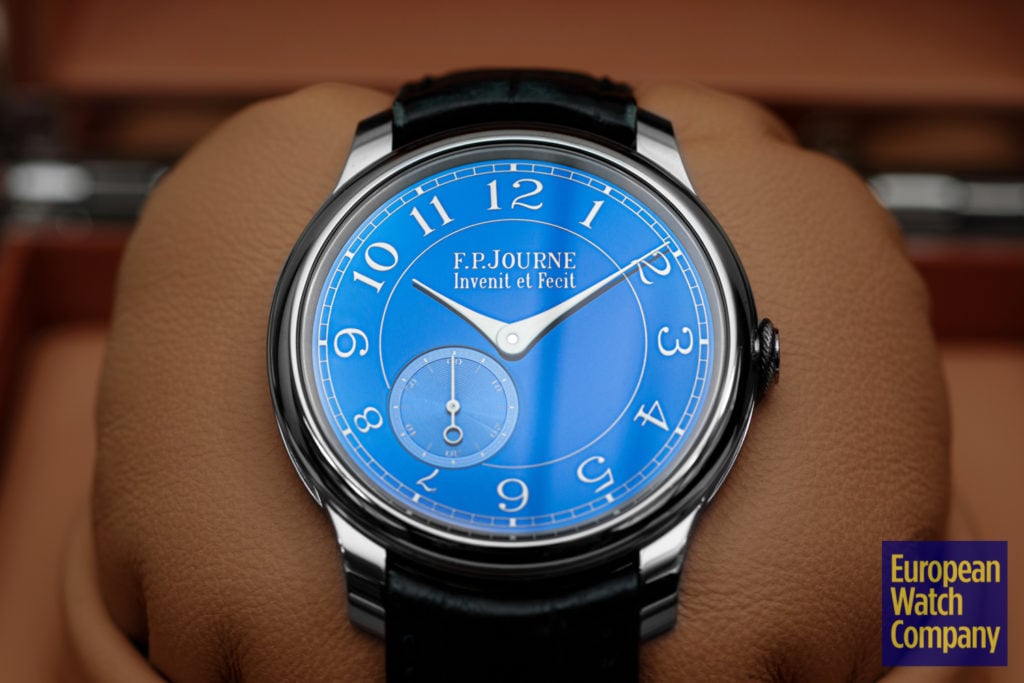 To understand this watch and the hype around it, we need to look at watch collecting in general. People begin collecting for various reasons, but collecting at its core is an academic pursuit. While money can allow someone to pose as a seasoned collector temporarily, what one knows gets them more respect than what they have.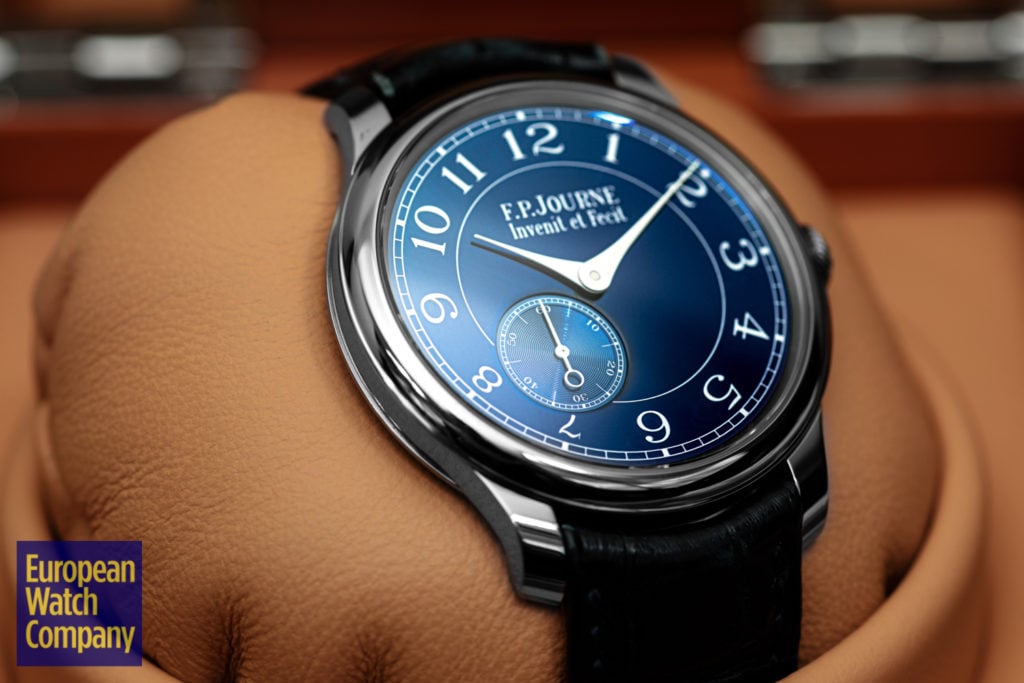 The watch community has grown a lot in the last ten years, and with that growth, we've seen demand for certain segments of watches grow drastically. These are watches I would consider from a knowledge gathering standpoint—low hanging fruit. Some obvious ones to call out are Rolex sports watches, the Patek Phillipe Nautilus & Aquanaut, and the Audemars Piguet Royal Oak. Now I love Rolex sports watches as much as the next guy but most of us come to appreciate them very early in our watch enthusiast journeys.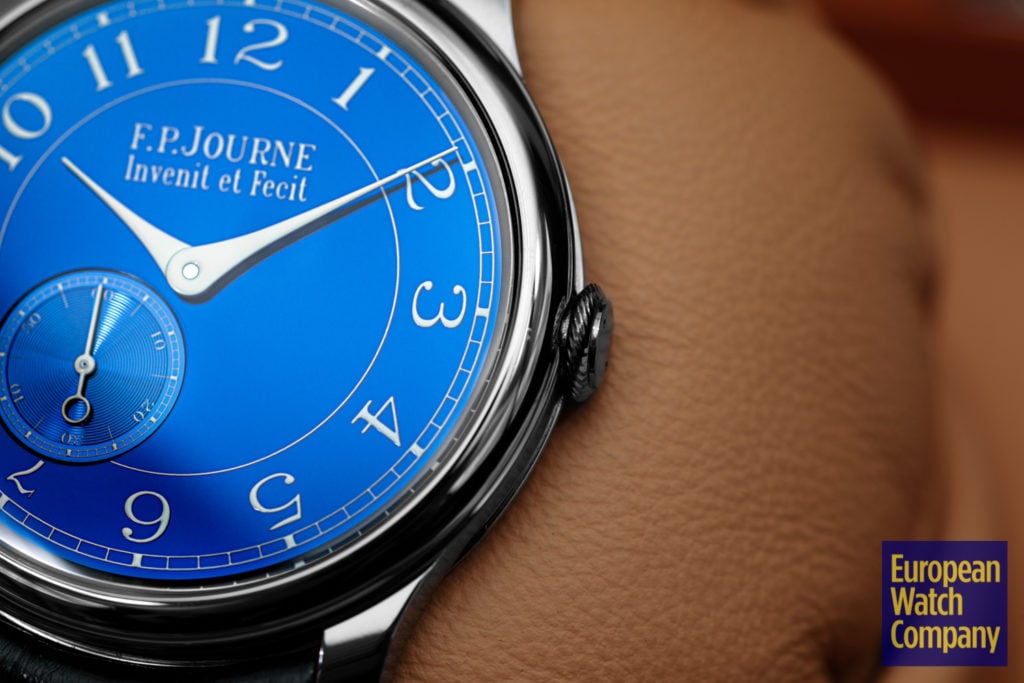 In the watch community, we learn a lot from the collectors who came before us, but there is so much to learn that those same collectors need to continue to learn and appreciate new facets of the watch world to drive the hobby forward. This leads veteran enthusiasts to migrate to more niche "in the know" watches. The F.P. Journe Chronometre Bleu is very much an "in the know" watch. HODINKEE's Ben Clymer when talking about this watch said of F.P. Journe "That's like the brand, like you really have to be into watches to get."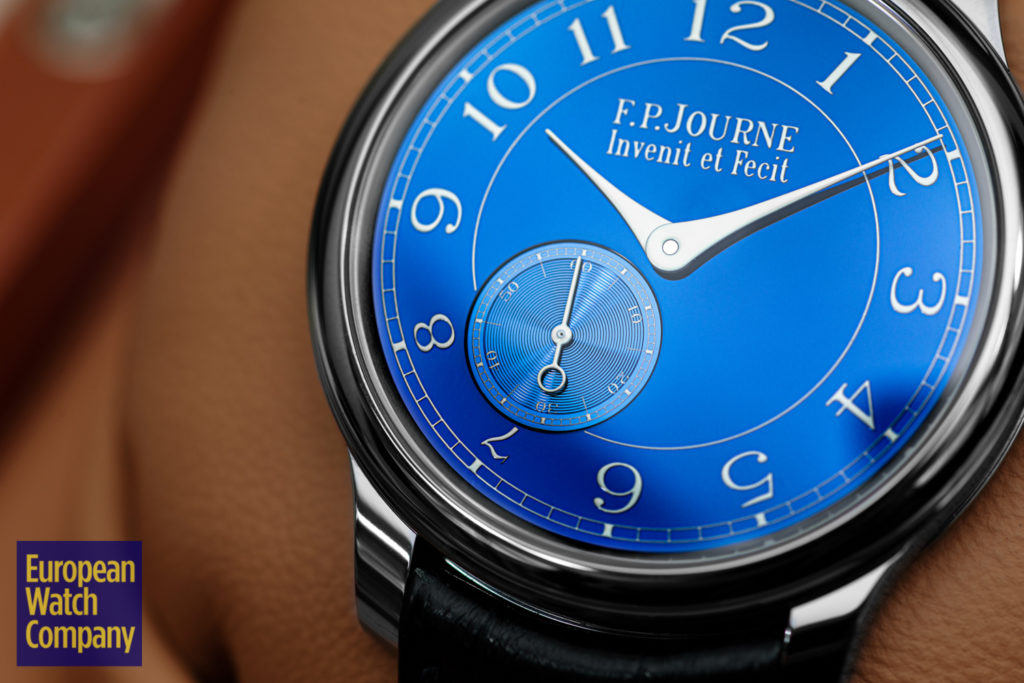 The F.P. Journe Chronometre Bleu combines so much of what enthusiasts want in one watch. First, it's rare, while it has been in production since 2009 F.P. Journe makes less than 1,000 watches a year across its entire product line. That's less than 1,000 watches split between 50 watch models. The Chronometre Bleu is also extremely versatile. Its design and proportions are that of a dress watch but unlike most dress watches nothing about this watch is delicate. The case is made out of tantalum—a metal rarely used in watches—giving it a substantial heft akin to the feeling of platinum but with a hardness that surpasses both steel and titanium.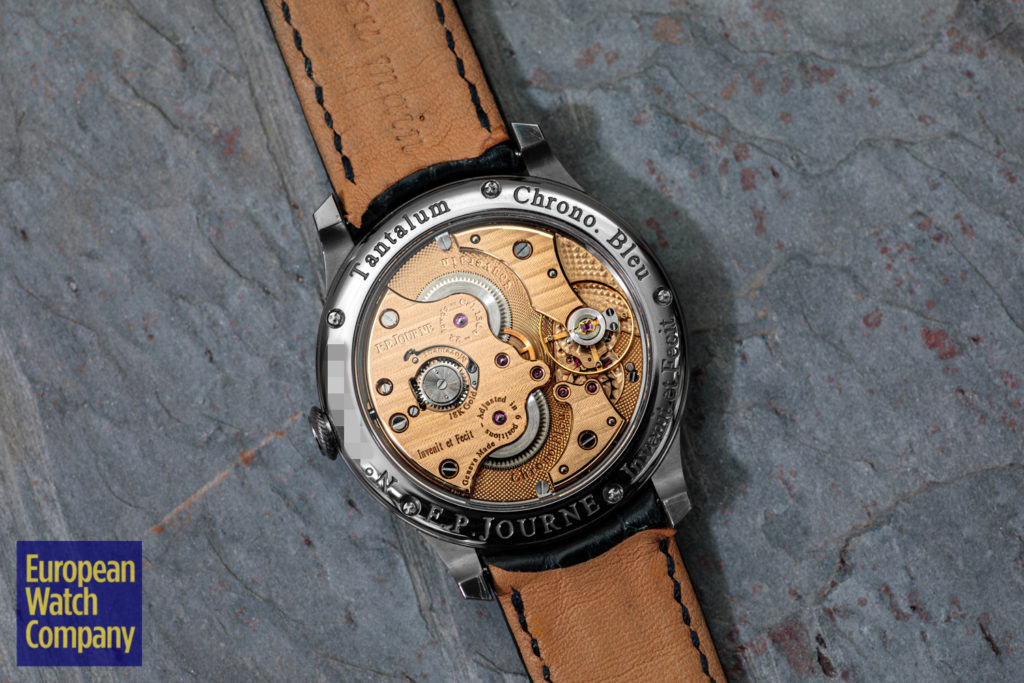 This along with F.P. Journes rigorous quality standards—Journe's testing exceeds COSC to the point he finds getting his watches certified unnecessary—make it suitable for daily wear in all but the roughest environments. Tantalum additionally has a lustrous blue-grey hue that instantly sets it apart from more common materials. The case's blueish sheen in addition to the rich blue dial easily gives away how the watch was named.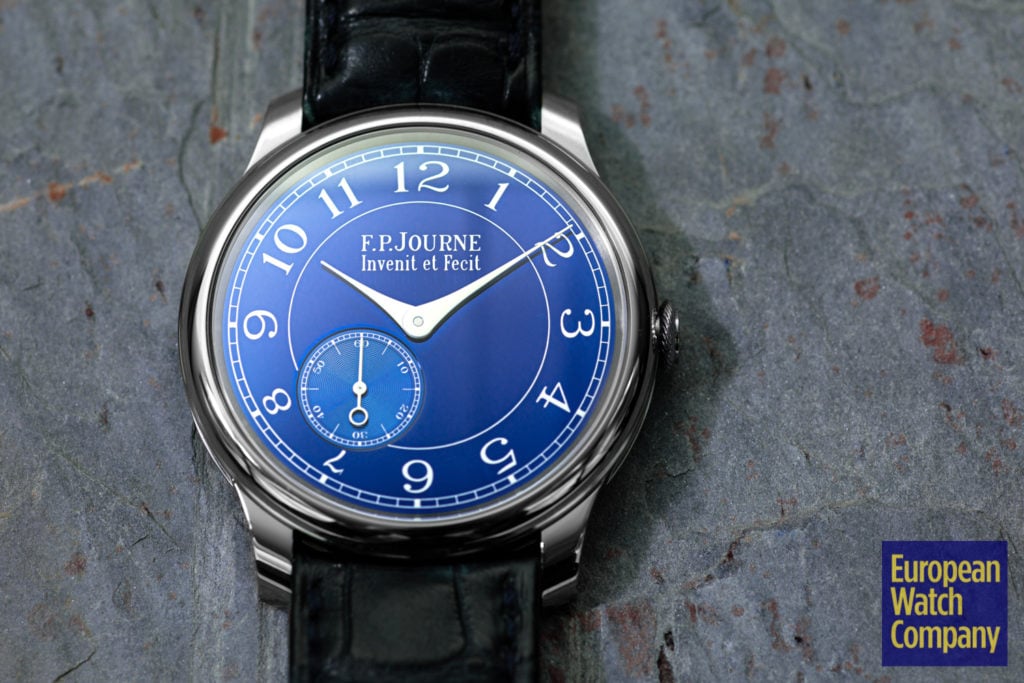 The dial is a deep chrome blue like I haven't seen on any other watch. The color can vary from a bright blue jay like color to almost black depending on the lighting. This rich color is achieved by individually applying multiple layers of blue lacquer and polishing them in between coats. It's this kind of unique uncompromising approach that F.P. Journe applies to every part of the watch and it's why this and all F.P. Journe watches are so well regarded.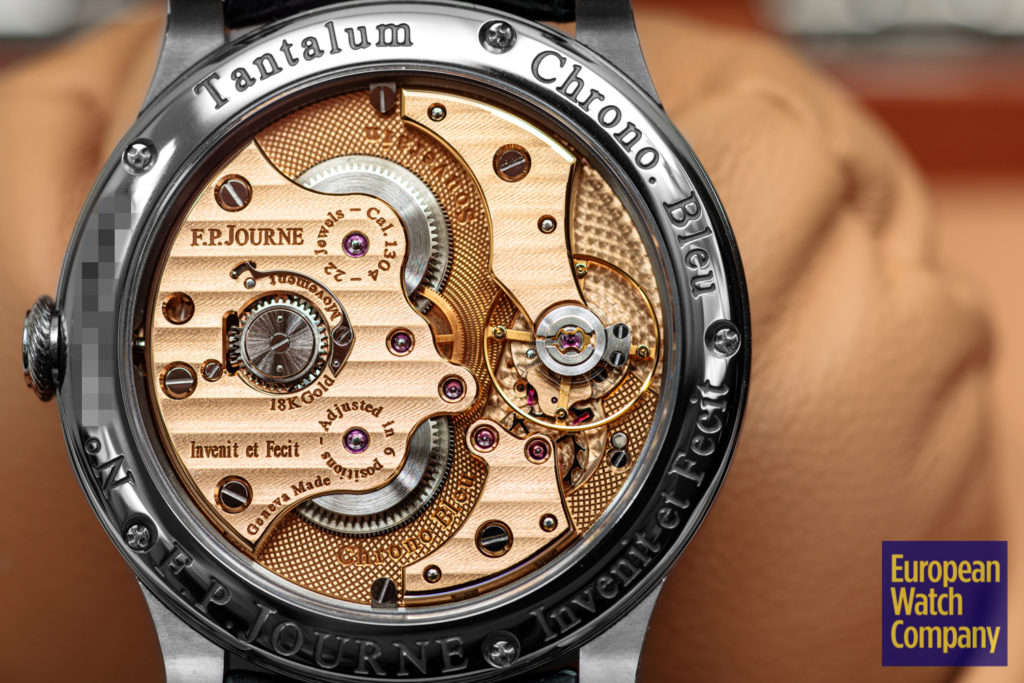 The movement—like the rest of the watch—is expertly crafted. The first thing you'll notice is that essentially the entire movement is made from solid 18k rose gold. It's striking visually and may cause you to overlook that the caliber 1304 is also architecturally different from other manual time-only watches. The movement has a double-barrel system with a hidden gear train that is between the mainplate and the dial. This gives the illusion that the free-sprung balance is sitting all on its own. Another example of the above and beyond approach of F.P. Journe.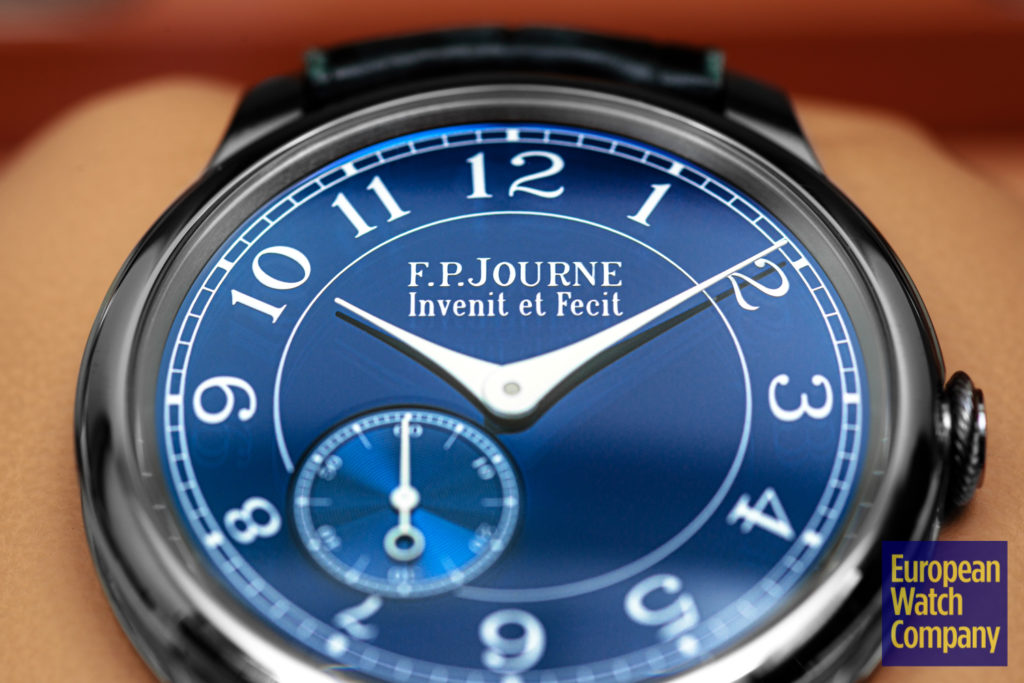 Remember this is a time-only dress watch, maybe the simplest watch one could make. F.P. Journe has over-engineered the watch to the point that it is essentially peerless. Sure you could compare it to a dress watch from one of the big three but it would just be for comparison's sake. There just aren't any other watches like it. Once you know more about this watch it becomes obvious why it is so well regarded.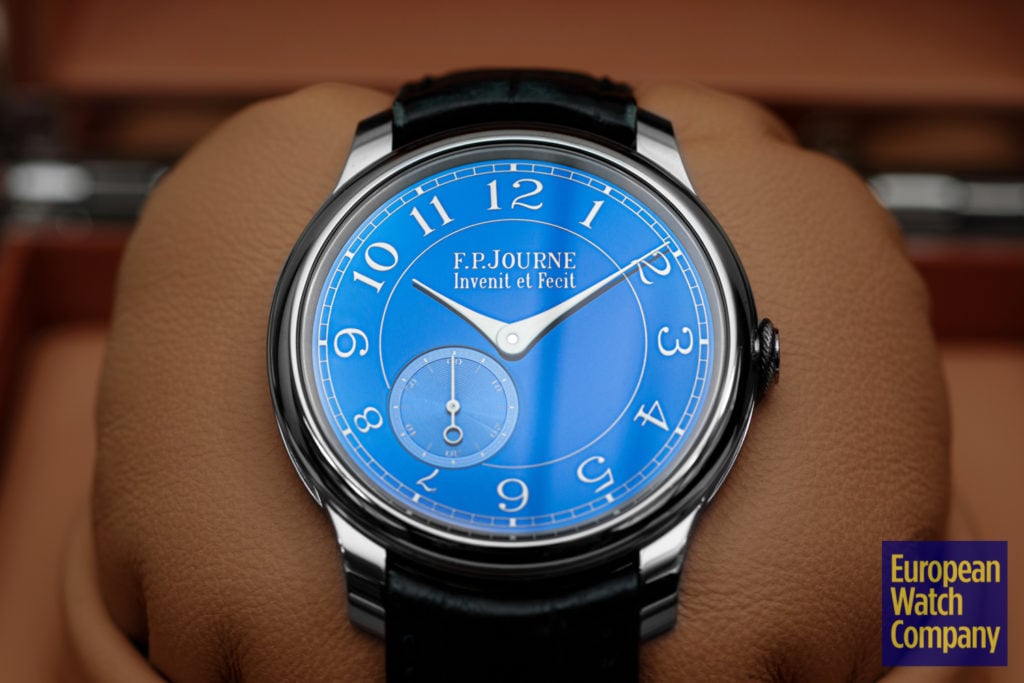 Enthusiasts love this watch for the same reasons they love watchmaking as a craft. Watchmaking is a unique craft in that it combines the highest levels of engineering, design, fashion, metallurgy, and art. It is the ultimate display of craftsmanship and this watch is the ultimate display of watchmaking. The Chronometre Bleu is so highly sought after because it represents everything we love about watchmaking as a whole, the pursuit of excellence for excellence's sake.