Feast your eyes on the F.P. Journe Octa Calendrier 950 in ruthenium platinum. It's rare, it's gorgeous—pretty much what we've come to expect around here at The Collective. Still, both of those qualities—rarity and beauty—bear deeper exploration with this watch in particular.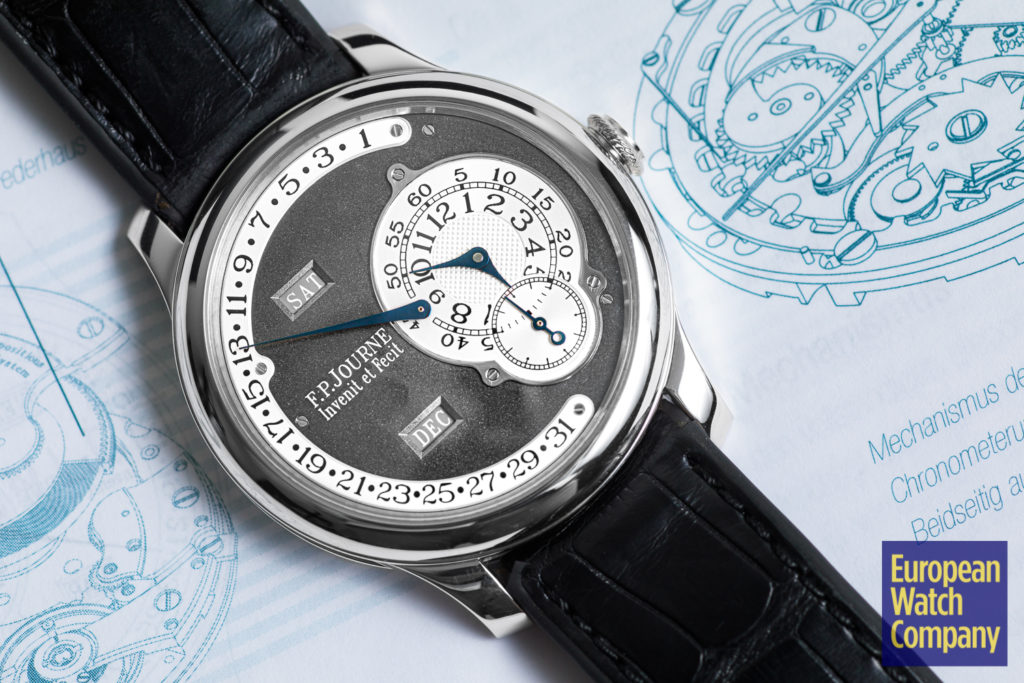 Let's get the rarity part out of the way first. This piece (sadly) is a limited edition piece, with just 99 examples made. It's an annual calendar, so it will reliably tell you the date all year long. Well, almost…The date advances automatically for months with 29, 30, or 31 days. Not to fear, though, in non-leap years you simply turn the crown, which moves the date seamlessly from February 29 to March 1. It's a lot of work, I know, but you can handle it.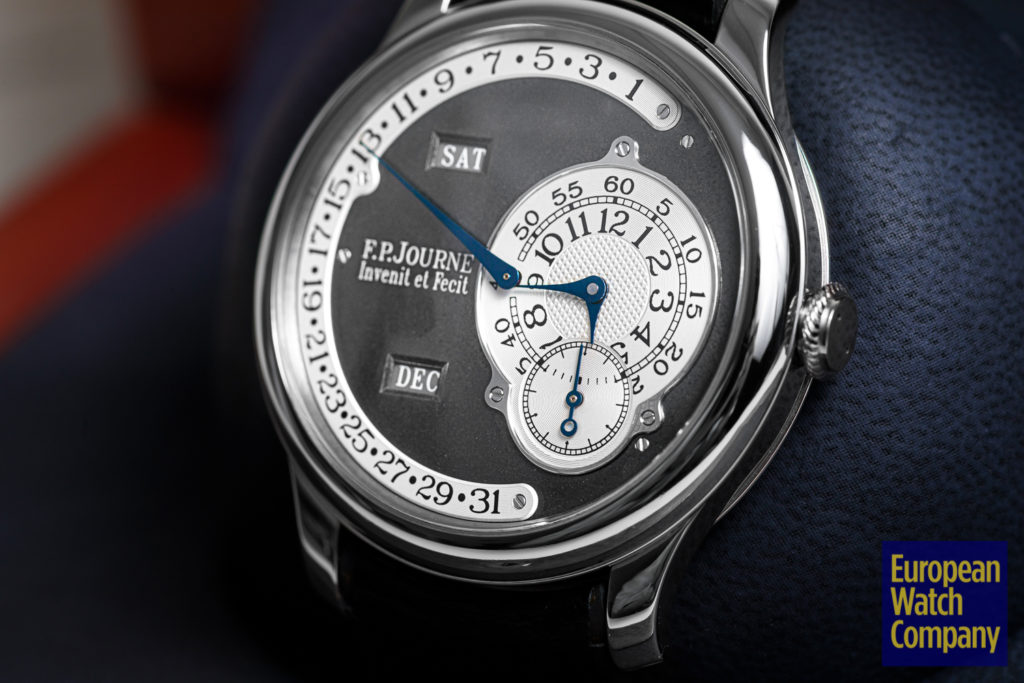 This is made possible by the automatic 1300.3 movement, which is the kind of groundbreaking calibre we're used to from Journe. This was the first wristwatch to integrate an annual calendar with a large date and to feature a power reserve of over 120 hours. For those of you who flunked basic division in elementary school (I can't be the only one), that is more than five days.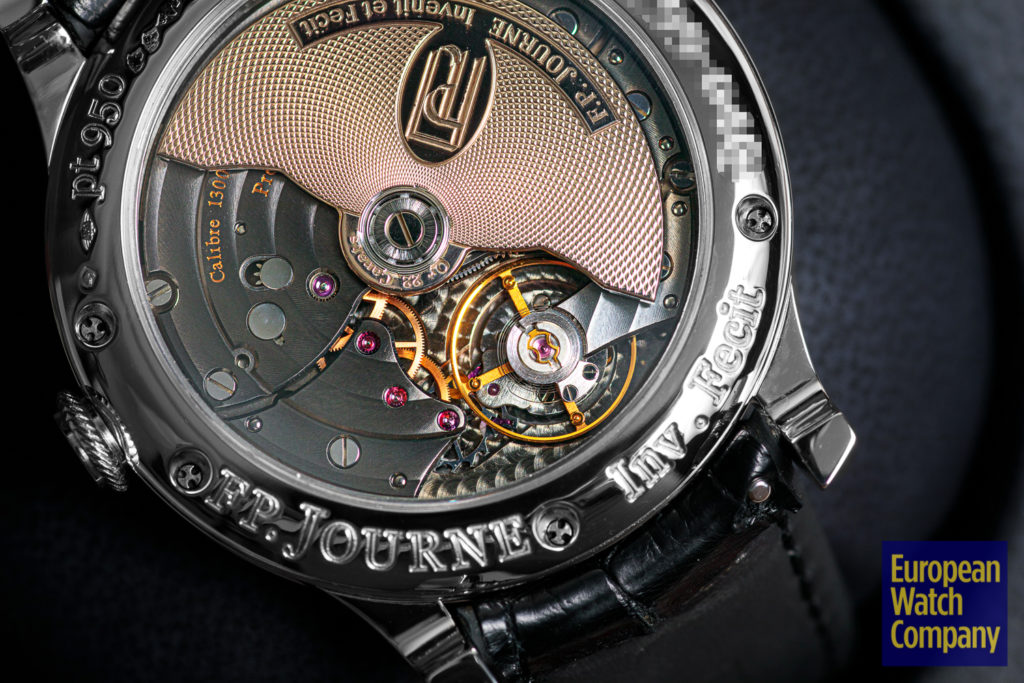 F.P. Journe's Octa calibre is legendary. The annual calendar was the third complication that Journe integrated with the Octa. If you're a regular reader of The Collective—and let's be real, if you aren't, what are you doing?—you'll recall another member of the Octa family we recently looked at: one with a moonphase complication called the Octa Lune. Every Octa movement bears an identical baseplate. Journe loves pulling a rabbit out of his hat, and he did so once again with this one; somehow he managed to squeeze in this sizeable retrograde annual calendar complication while maintaining the dimensions of a standard 30MM movement.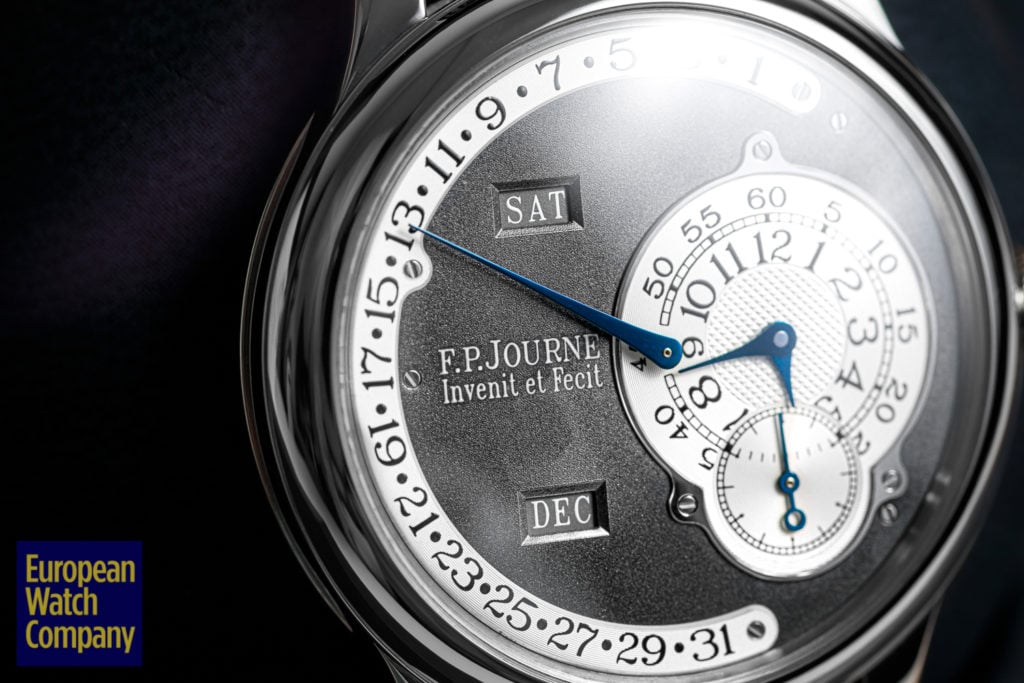 I think that goes a long way toward explaining why the watch is so sought after. Now let's talk about what makes it beautiful, shall we?
This part is inherently more subjective, but I think there are some aspects most of us will agree on. The thing that captures my eye with this watch, even before the dial color, is the sense of visual balance. See how the weight of the outer date ring—which is long and thin—counteracts the appearance of the squat, bulbous time and small seconds subdials? And how the F.P. Journe hallmarks both create an axis for the day and month windows while also balancing the negative space next to the time display? Not every F.P Journe watch does it for me, but this one does.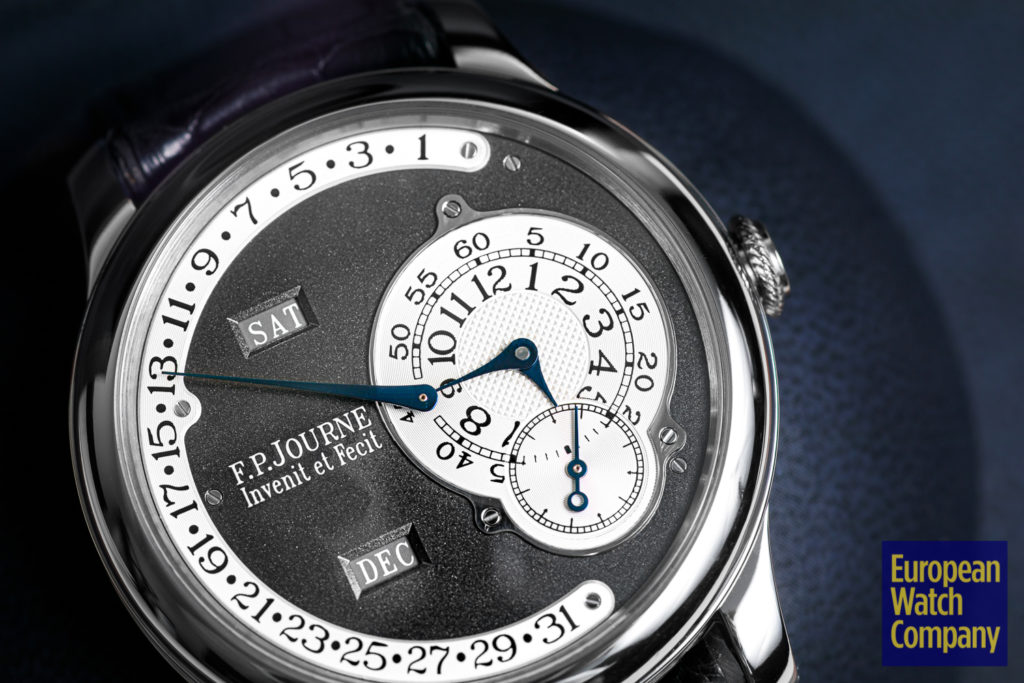 But your eye doesn't have long to relish that golden-ratio goodness before it gets totally distracted by the two-toned ruthenium dial. Ruthenium is a chemical element—if you've ever heard Tom Lehrer's song "The Elements" then you already knew that, but the rest of you might have had to refer to your handy periodic table. This aspect of the watch melds the rarity and beauty descriptors in a wonderfully satisfying way. It's one of the rarest elements found in the Earth's crust; though it belongs to the platinum group, it's actually even more rare than platinum itself. The stuff is extremely hard and has a distinctive celestial shimmer to it.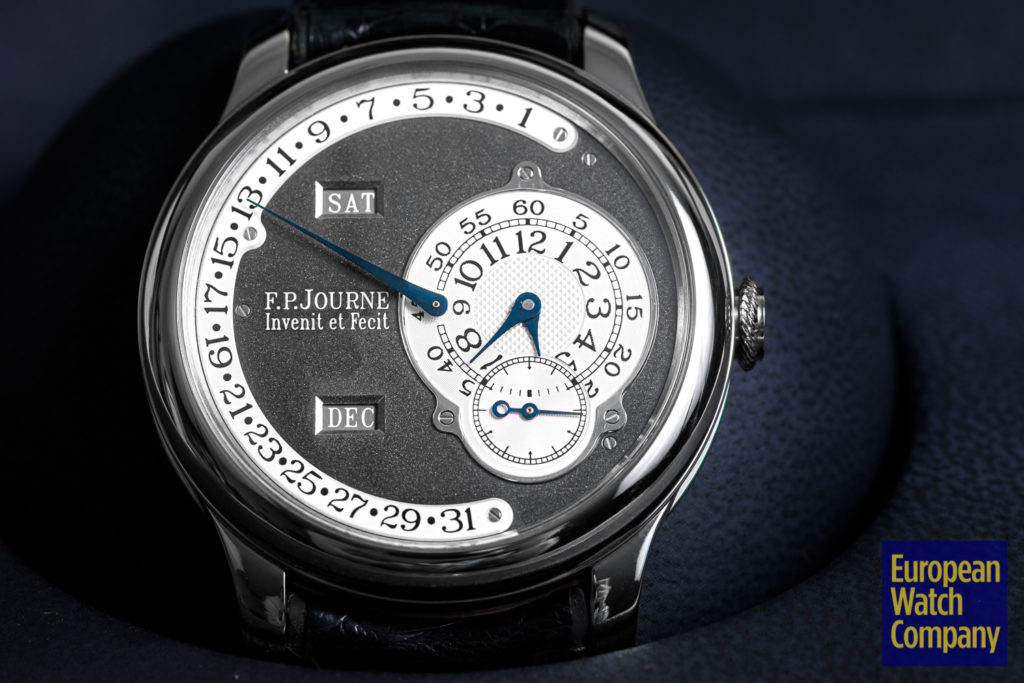 Unsurprisingly, this particular watch has already been snatched up. Of course, there will be plenty more rare and beautiful pieces that land here at European Watch Company—in fact, there already are plenty more. But this watch, even more than the standard cohort of priceless treasures, feels like a study in the concept of beautiful rarity. It challenges a lot of your preconceptions—the ones about what a watch is supposed to do and what it's supposed to look like. And for that reason, it's well worth admiring, even now that this piece is strapped to some fortunate wrist or locked safely in a vault somewhere.
But man, for all the reasons above, here's hoping it's the former.