It's no secret that F.P. Journe revels in stirring up some controversy with its designs. Today we'll be looking at a watch that is bound to cause some hearty contention among our readership: The F. P. Journe Chronometre Bleu Byblos Chronometre.  
"Okay, Mike, what is this?"
Well, for starters, it's a gold watch. And I don't mean it's a watch in a gold case. I mean the movement itself —base plate, bridges, and so on—is made of 18k rose gold. Many of the watches we talk about at The Collective feature sapphire case backs that allow the owner to peer into the heart of their tiny machines; this watch one-ups the idea of an exhibition back with the addition of an open-worked dial.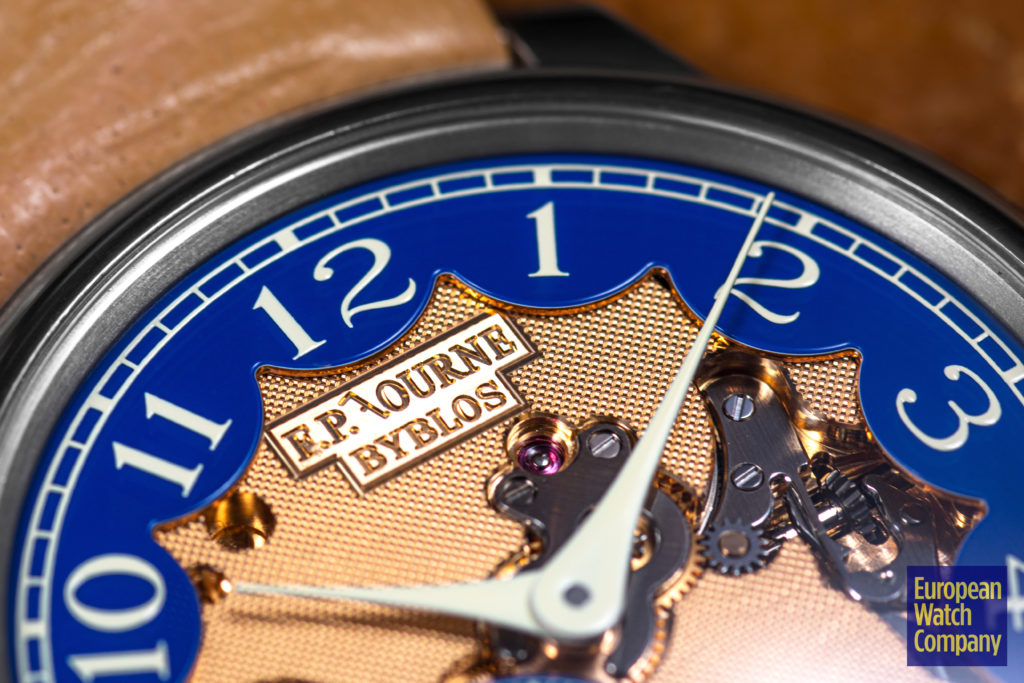 The case itself is made of a rare and extremely hard material called tantalum. The latter quality makes it hard to work with (but hey, that's the fun of it, right?). Not only is it attractive, it is also highly resistant to corrosion and wear, which is why it is more commonly seen in medical and aeronautics applications.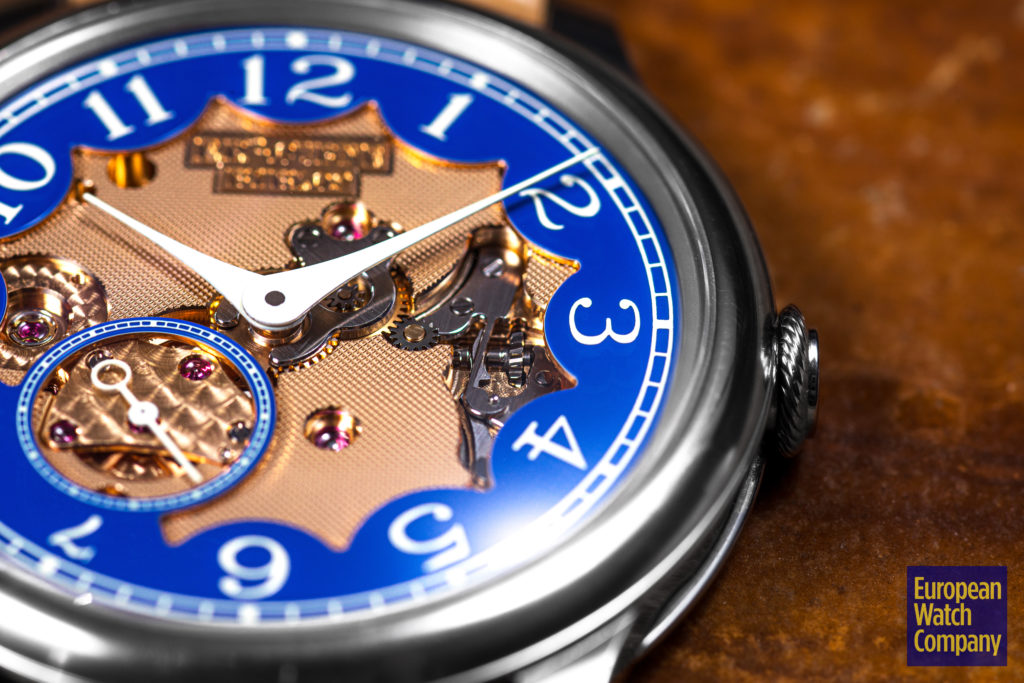 Per usual with Journe, the movement has a lot going on beyond lovely Geneva striping on the bridges and a guilloche grain d'orage (barleycorn) pattern on the main plate. It boasts a 56-hour power reserve, which is impressive (although not even half the Journe Octa Calendrier's 120 hours, but that one is kind of in a league of its own).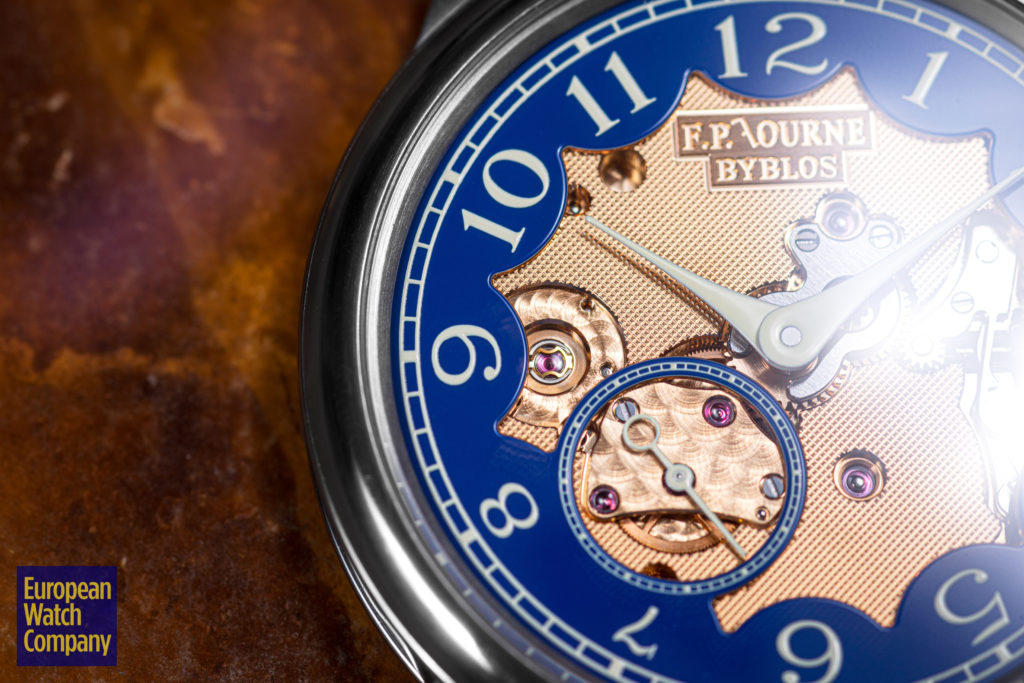 The real secret sauce—to employ my favorite cringe-worthy cliché—is the double mainspring barrel design that provides uniform power for the utmost horological precision throughout those 56 hours. This hand-wound movement is beautiful, powerful, and reliable; it's everything you could ask for from a haute horology calibre like this.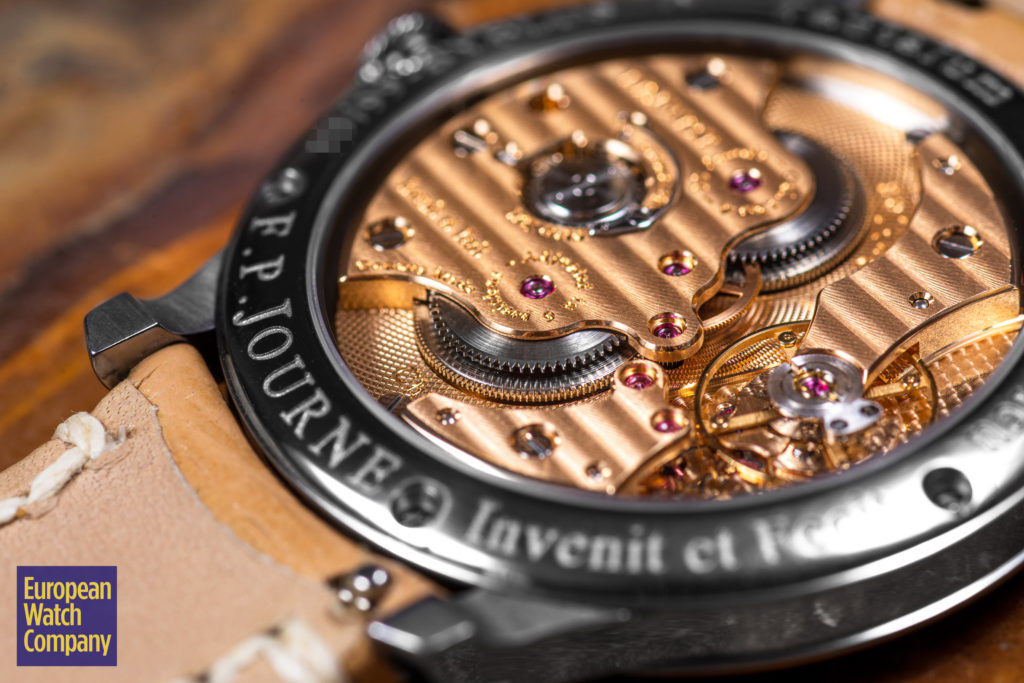 As with many of Journe's pieces, there is a story behind this watch, which might just take the eccentric dial design from gaudy to endearing for you. (Or maybe not, what do I know?) This limited edition watch was created to mark a big moment. It was produced in 2014 and only 99 pieces were ever made. Unlike the Journe Octa Lune France-China 50, this watch marked a company milestone rather than a global one.  It celebrated the opening of the brand's 10th boutique in Beirut.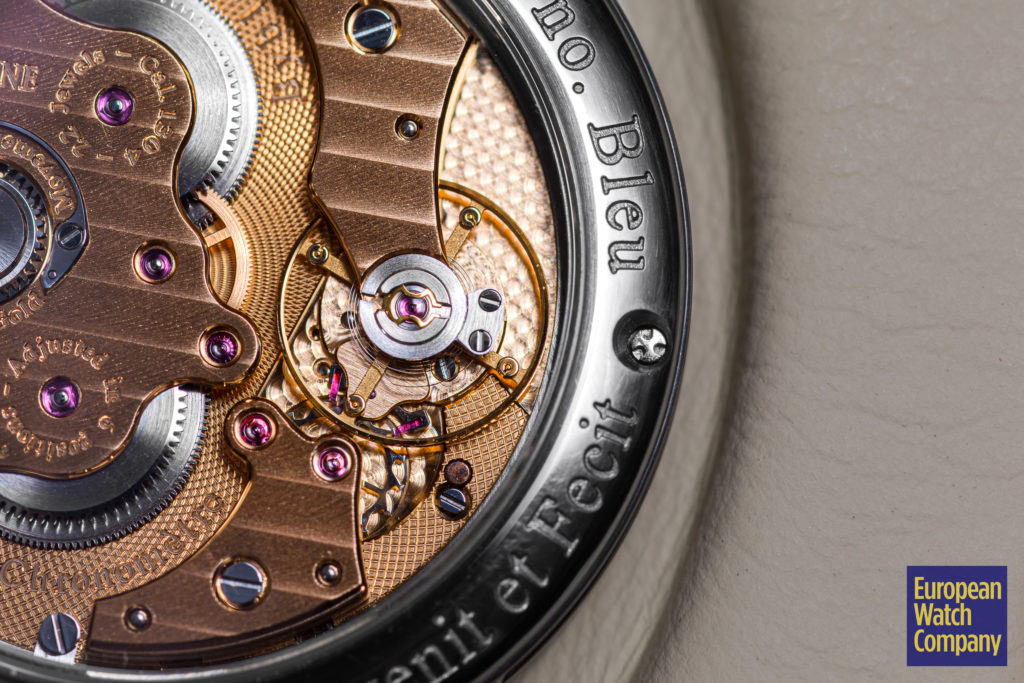 This brings us back to the elephant in the room—that seemingly off-the-wall dial design. But the backstory behind it is pretty cool. Byblos, for which the watch is named, is an idyllic seaside town on the Lebanese Coast. Seriously, Google Image that, you'll be hardcore wander-lusting in no time. Just a few miles north of Beirut, it is among the oldest continually-inhabited cities in the world, first settled as early as 8800 BC. This has earned it a UNESCO World Heritage Site designation. It's also home to the world's oldest Phoenician port, which has made it a hugely important commercial and cultural center throughout much of that history. The dial design is a nod to this ancient city and its rich heritage; it depicts the rays of the sun against the blue Mediterranean sky.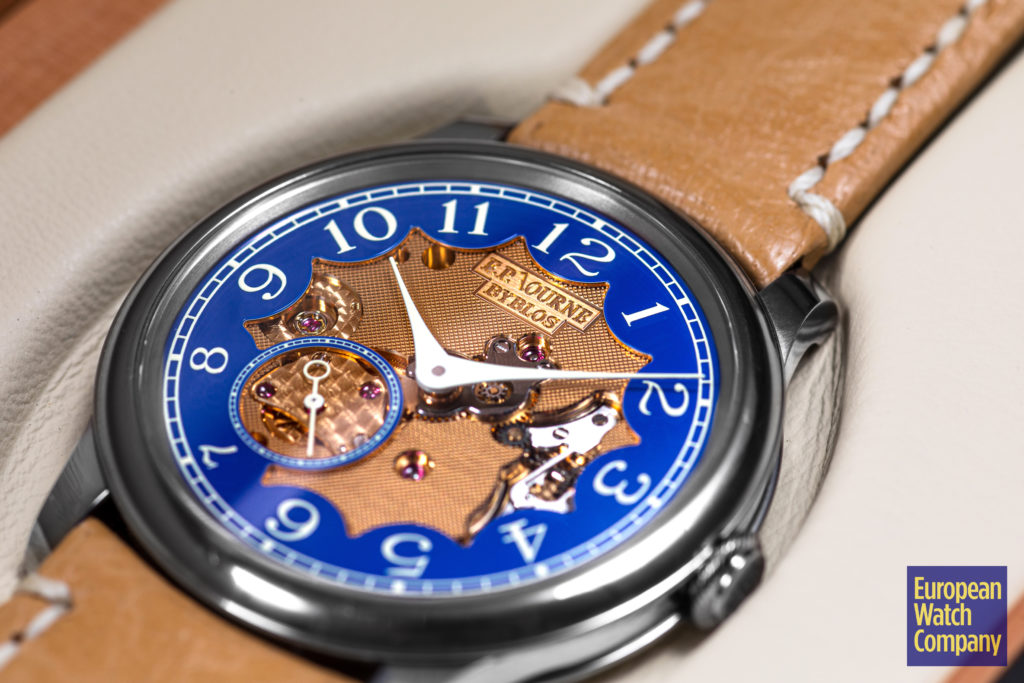 And it's that last fact that changed my mind about this watch. Rather than seeing that strange webbed pattern cut into the dial and finding it needlessly iconoclastic, I immediately saw the lovely silhouette of the sun, colored by that 18k rose gold movement within. Disarmed by that romantic imagery, I was able to further appreciate the symmetry of the pattern and how it cradles each of the Arabic numeral indices.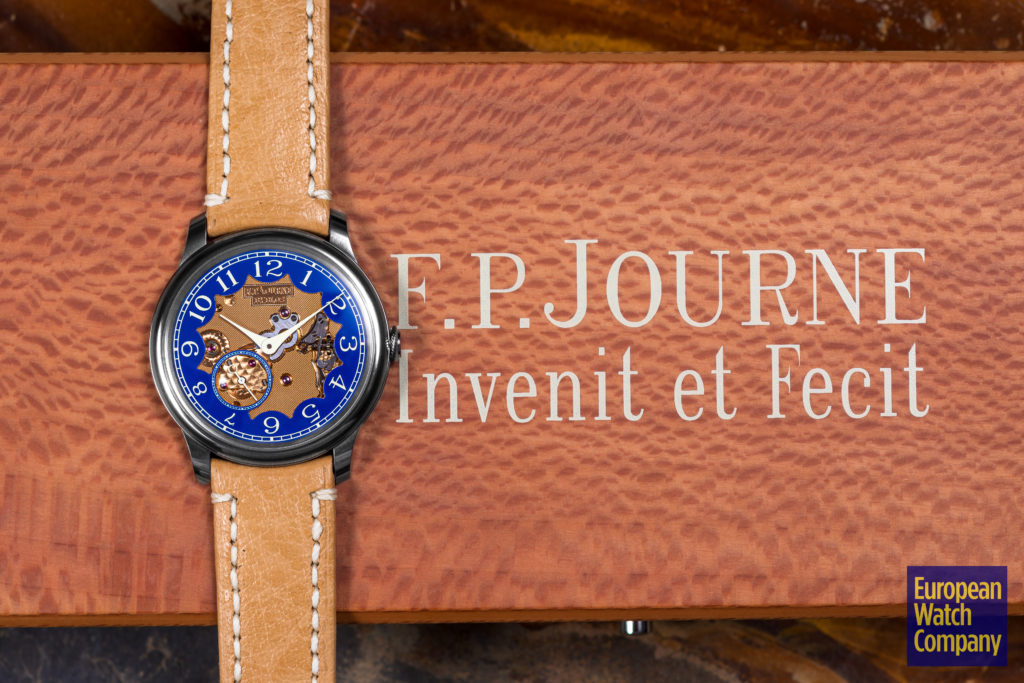 Is this watch for everyone? Lord, no. Is this watch for me? At first glance, I would have given it an equally-hard pass. But as with so many F.P. Journe watches, if you take the time to learn about this one and grasp the story Journe is trying to tell you, you're liable to fall in love. And I'll admit, that sunburst has warmed even my stubborn, traditionalist heart. What about yours?