Since its founding in 2002, De Bethune has been one of the most innovative watch manufacturers in operation. Despite the Swiss independent manufacturer having around thirty employees, they've built a reputation for making watches with avant-garde designs and highly technical movements. Some of their most notable pieces—like the Dream collection—have more design traits in common with a spaceship than a wristwatch. Still, they also respect and admire classic watchmaking and produce watches that appeal to the more traditional watch enthusiasts. This Starry Varius DB25 is a great example of De Bethune applying their out-of-this-world design flair to a more conservative watch.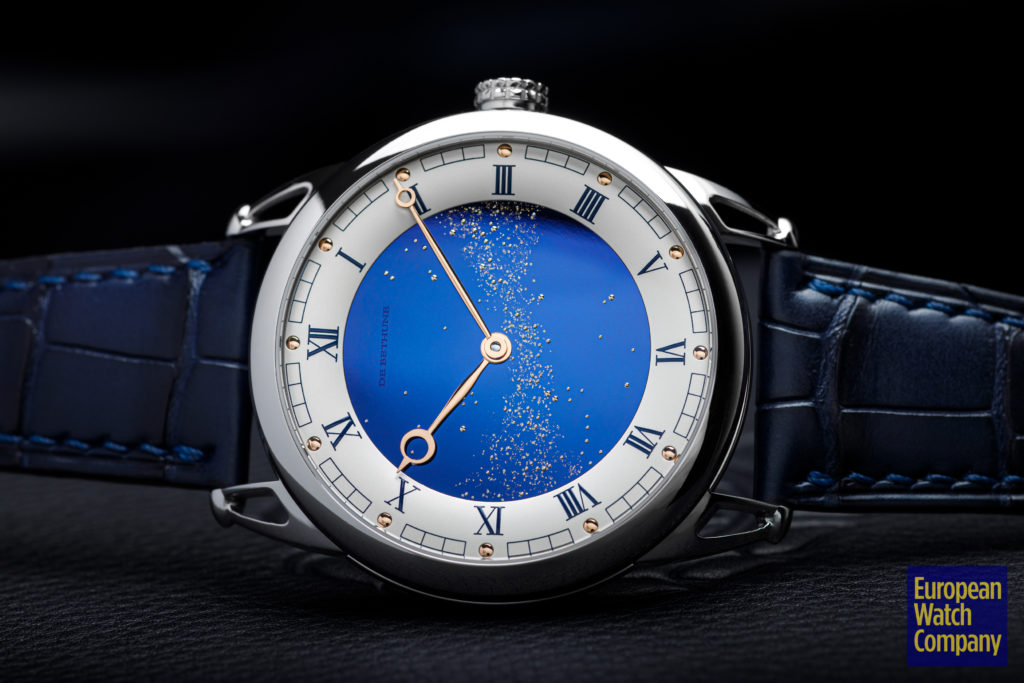 The watch seen here is the reference DB25VTIS3. It's a part of De Bethune's DB25 collection, which represents one of their more traditional-looking watch lines. This is really evident when looking at the hands and slightly raised outer dial track. The Roman numerals, Breguet style hands, applied rose gold indices, and the segmented railroad track are all very classic dress watch design elements. At the center of the dial is where you see some of De Bethunes more typical design traits show up.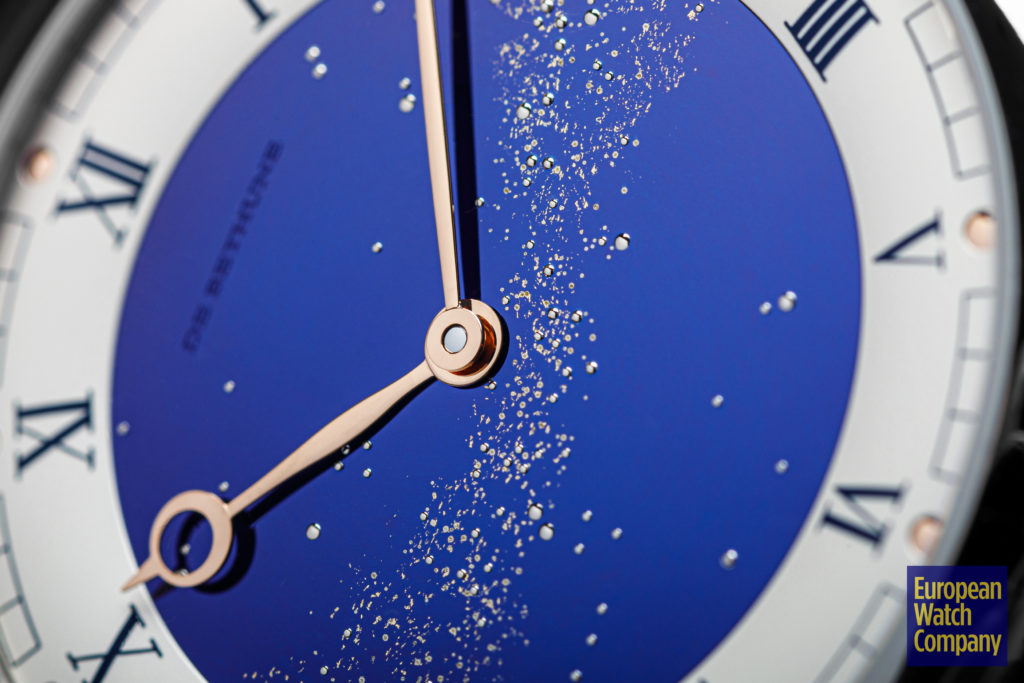 Taking inspiration from the stars—a crucial component of early time telling—the dial's deep blue center is a blued titanium, and scattered across it are white gold and 24k gold flaked stars that impersonate our Milky Way galaxy. When purchased from De Bethune, the dial can be customized to show another part of the night sky, but the Milky Way variant is the most common. However, because of the process used to decorate the dial, no two are exactly alike, making each Starry Varius unique. Beyond that, A level of customization is available with the Starry Varius, in that clients can choose to have a section of the milky way depicted as it would be seen from their home longitude and latitude. Necessary? No, but a neat little personalized touch nonetheless.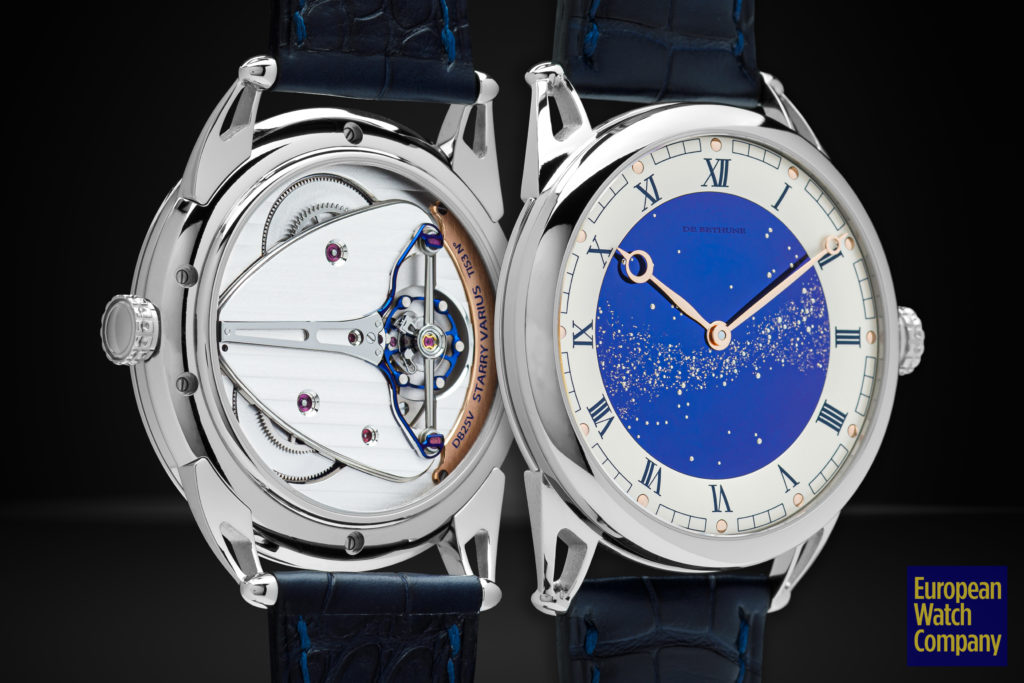 Like the dial, the case is traditional enough to avoid drawing too much attention but still has that trademark De Bethune flair. Measuring 42mm in diameter and 10.3mm thick, the case is broad and thin with some strong character lines. From the side, I get a distinct UFO vibe but think 1950's comic UFO, not modern Star Trek. Considering it's made of polished grade five titanium, this large saucer-like profile should wear very light on the wrist. Titanium is a very uncommon material choice for a watch this formal looking, but I dig it. It's light and comfortable but strong at the same time. Compared to heavy and soft gold, I'd say titanium might be the more elegant material of the two. The lugs stand out to me as the edgiest design element. They're hollow and have domed tips where they connect to the strap. They still go well with the watch's overall design, but more than any other feature, the lugs advertise that this is a De Bethune timepiece.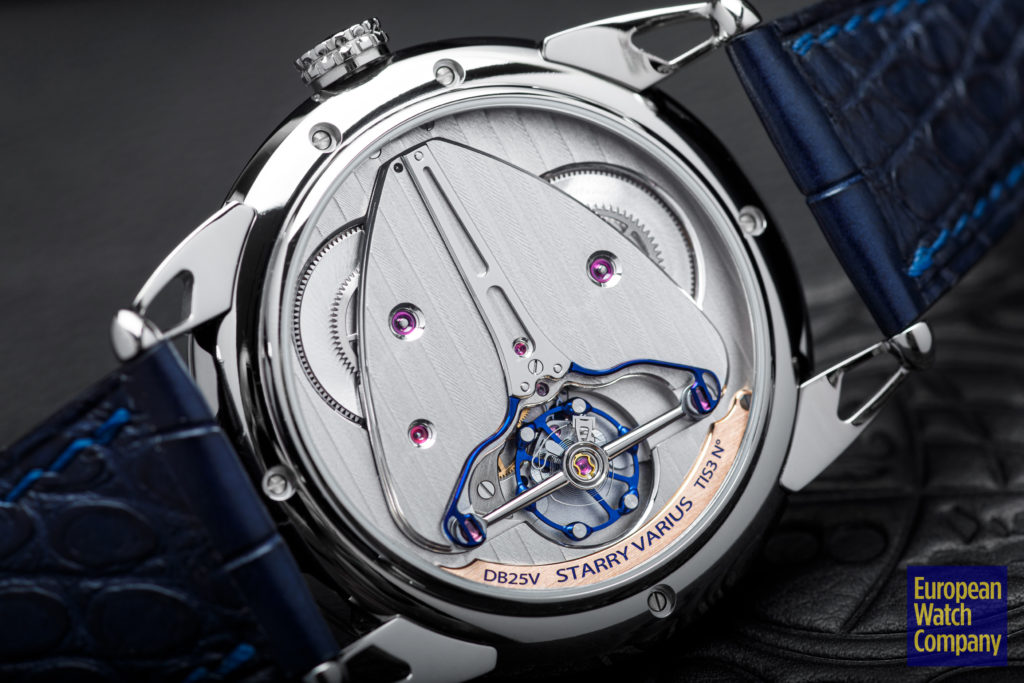 Powering the watch is the manual winding six-day power reserve in-house caliber DB2005. When viewing the sci-fi-esque movement through the display caseback, it won't shock you to learn that the DB2005 is very mechanically advanced. It possesses two patents and two De Bethune original innovations that include a titanium balance wheel with white gold inserts, a self-regulating twin-barrel, a flat terminal curve balance spring, and a triple Pare-Chute shock-absorbing system. However, what might surprise you is that even with its futuristic look and functionality, the finishing is actually very traditional, including hand-nailed barrels and hand-polished chamfered edges. This kind of attention to both technological advancement and artisanal craftsmanship isn't typically found in one watch.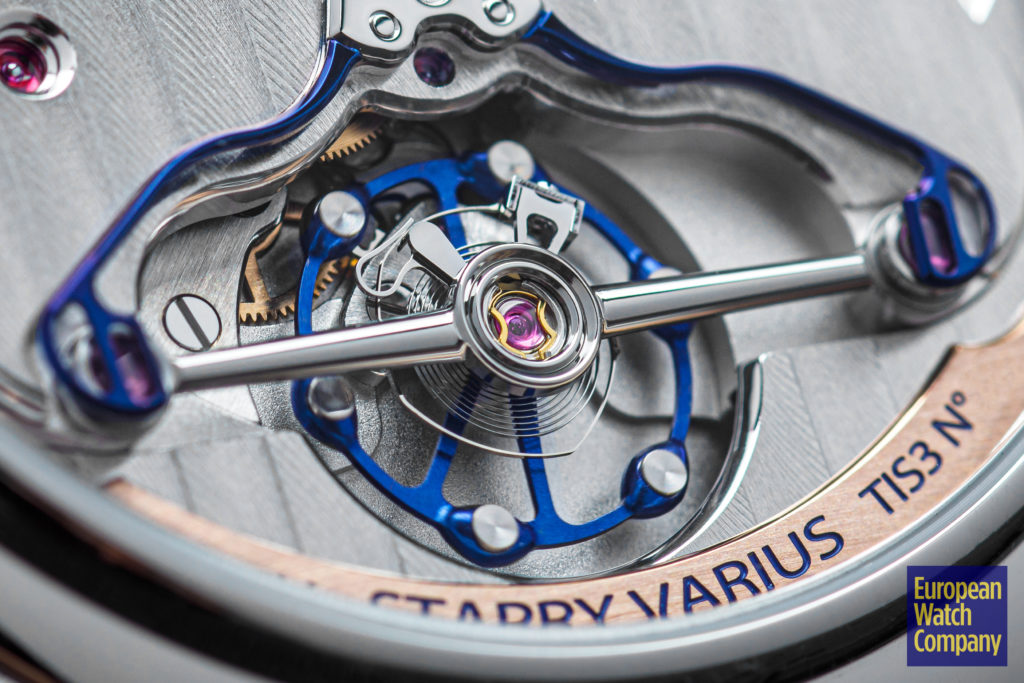 With the Starry Varius DB25, De Bethune strikes a great balance in appealing to their existing fan base while also enticing newcomers. The watch combines key trademarks of the brand like the blued titanium and advanced movement but uses them in harmony with more traditional dress watch details like the roman numerals and tribute to astrology. This combination makes this timepiece an ideal entry point into the brand for those who might not be ready to rock some of their more bold models. But fair warning, I think once you make that leap to the Starry Varius and see the unique combination of modern design, mechanical innovation, and classic artisanal watchmaking, it will be hard to resist falling down the De Bethune rabbit hole.