Watches advertise messages about their wearer to the outside world. The choice to wear a watch at all and which watch you choose says something about you. Particularly loud or expensive watches—like a rainbow Daytona or a solid gold Royal Oak—are often called statement pieces because the message they send is so pronounced. Those watches make some very strong statements. On the other hand, this Alain Silberstein Krono Bauhaus 2—while still loud and confident—makes an entirely different kind of statement.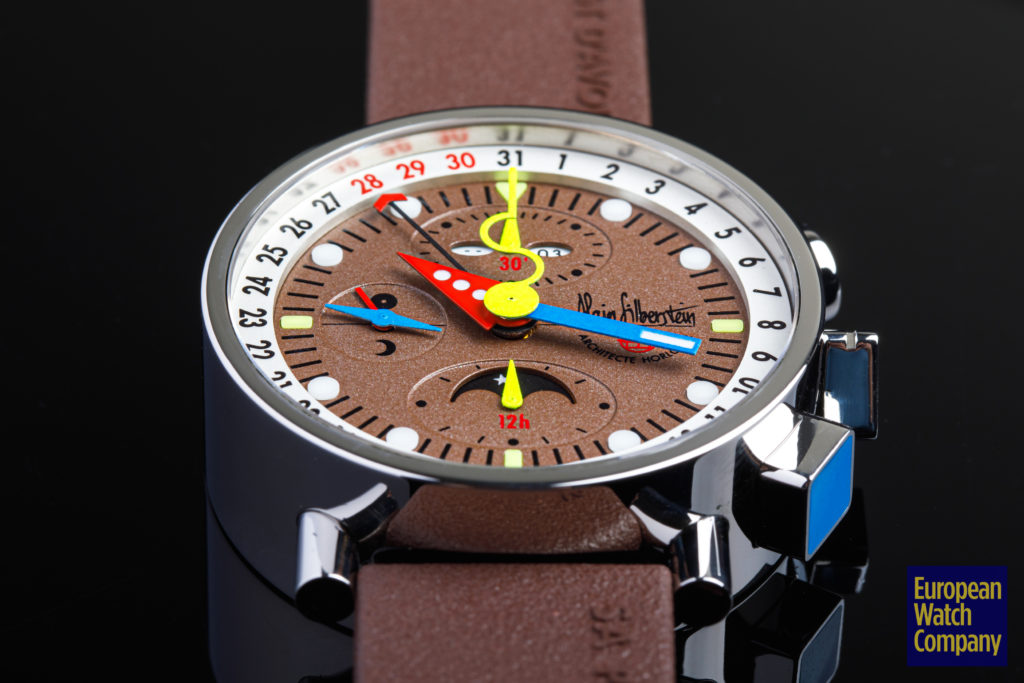 If you're not familiar with his watches, here's some background. Alain Silberstein is a French former architect and designer turned watchmaker. His watches are notable for their whimsical, colorful designs that utilize simple color schemes and basic shapes. You'll notice on this watch—and most of his others—an emphasis on the use of red, yellow, and blue, these, of course, being the primary colors that make up all others. While focusing on primary colors, he also utilizes the most basic of geometric shapes using triangles, circles, and squares for most components. It's a unique style that pays respect to great design and has a fun, playful attitude that's instantly recognizable.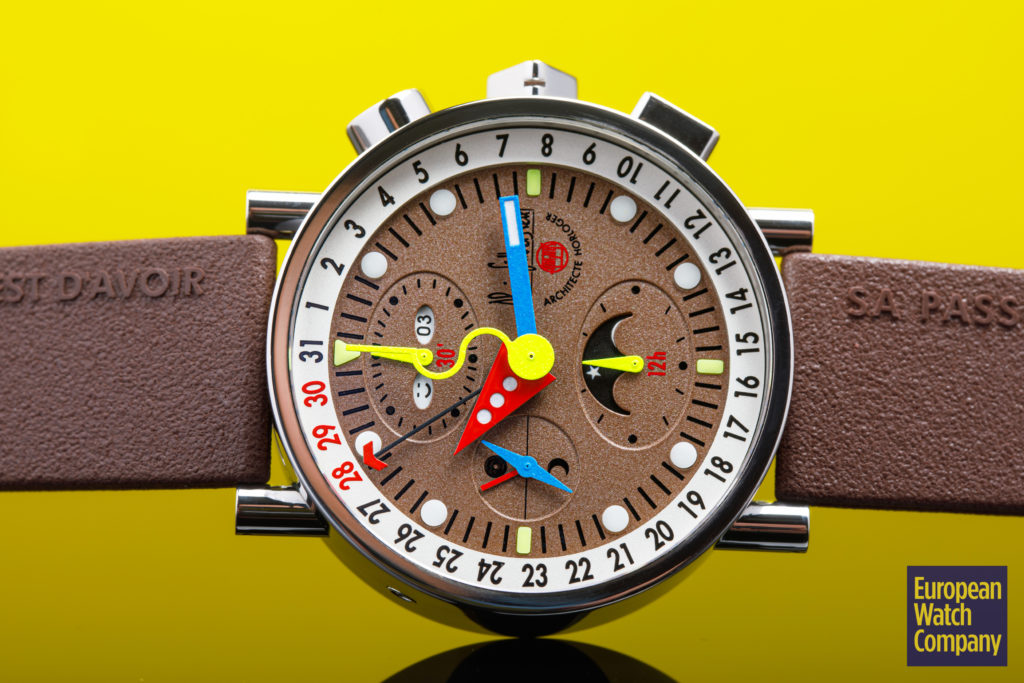 The Krono Bauhaus 2 is a watch that just exudes joy. The combination of the vibrant colors and funky shaped hands is instantly intriguing. At first glance, you would be forgiven for thinking this watch was for kids. But give it just a couple more seconds, and the quality of the design as well as the multiple complications, let know there is more going on here. It may have a fun attitude, but this is a serious and complicated timepiece. The Krono Bauhaus 2 is an annual calendar chronograph with a moon phase and day-night indicator. This level of complexity alone usually warrants providing some explanation on how to read all the information on the dial, but in this Silberstein's case, that's especially true.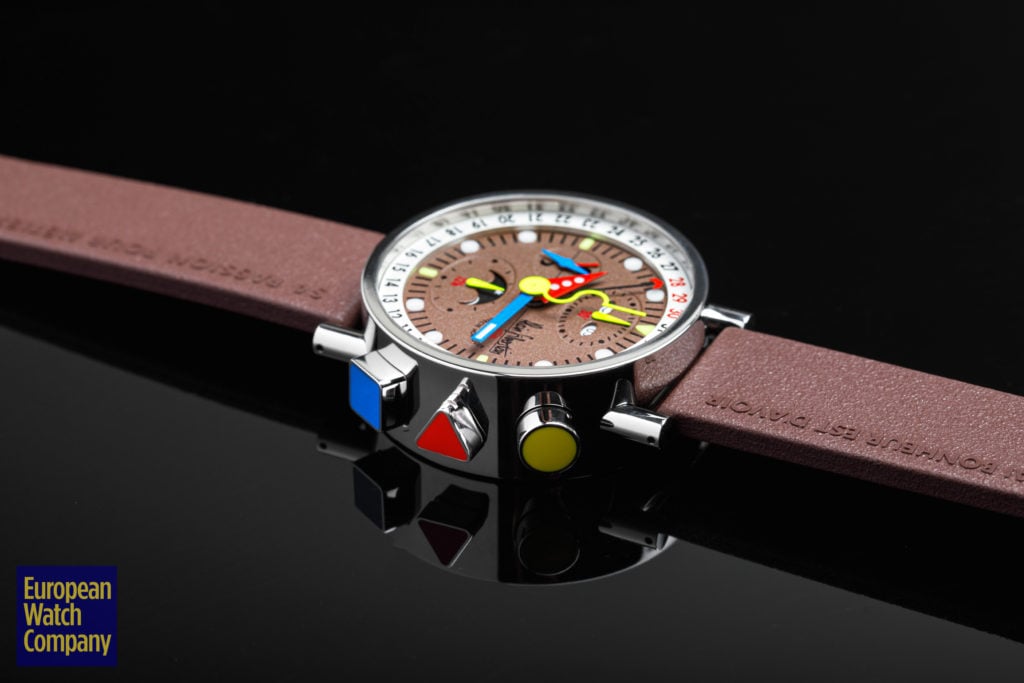 A lot of the functions of the watch are indicated not with abbreviations but with shapes and symbols. In the center, you have four hands. A red triangle denotes the hour, a blue rectangle indicates the minute, a yellow "S" shaped hand is for the chronograph seconds, and there's a long black hand with a red arrow tip reaching all the way to the outer track to denote the date. At nine o'clock, you have a subdial with a day and night indicator as well as running seconds. The six o'clock subdial is home to a 12-hour chronograph counter and the moon phase display.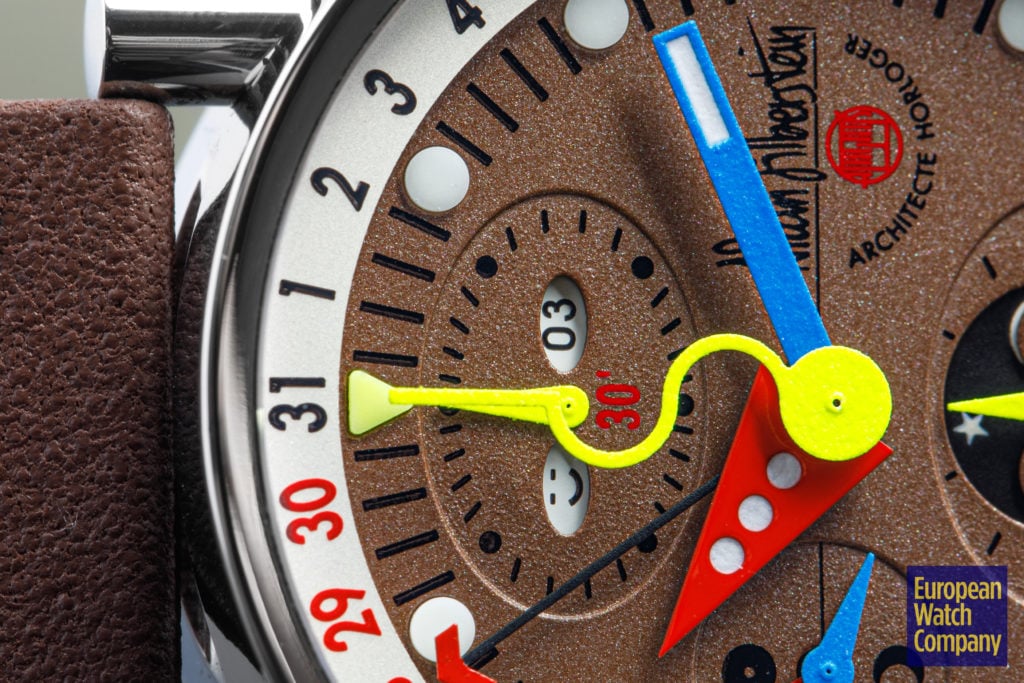 There are two oval windows and a 30-minute chronograph counter in the twelve o'clock subdial; the window on the right is the month represented by a number— 01 for January. However, the oval on the left is my favorite detail on the watch and is probably the one that would be the hardest to figure out without explanation. In the window are small, simple faces that progress from a sad face to increasingly happier expressions. These represent the days of the week. Monday obviously being the saddest, getting happier as you approach the weekend. This might take some time to get used to, but man, is it a fun detail. That display alone tells you so much about Silberstein's attitude towards watchmaking, and I love it.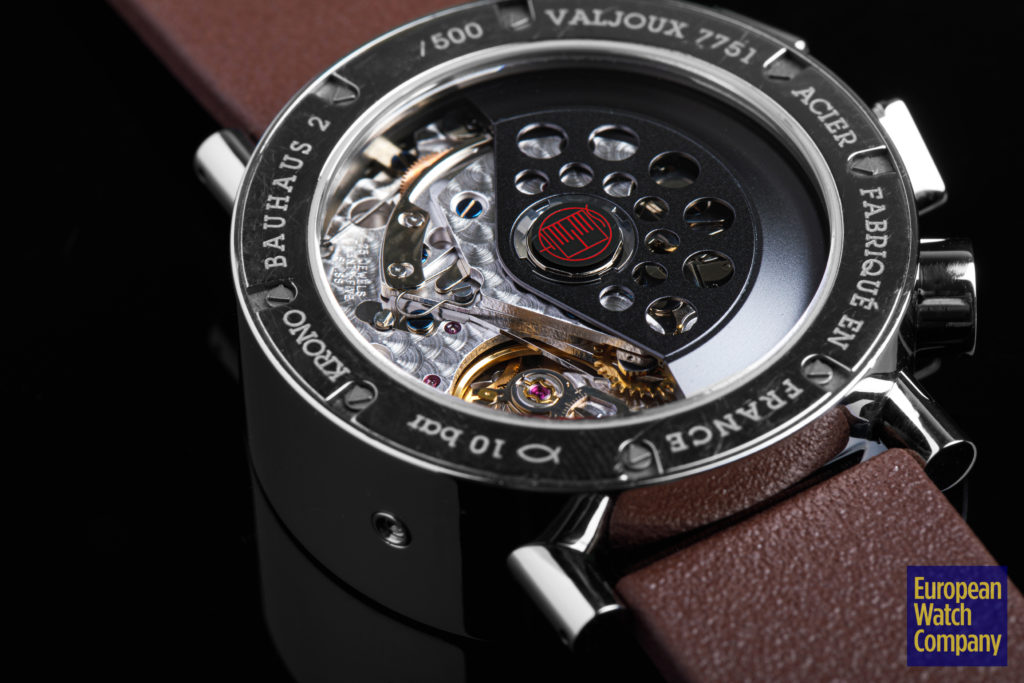 The case that houses the watch is 37.5mm in diameter and 15mm thick. The shape follows Silberstein's conventions and is, of course, perfectly round with tube-shaped lugs. Even the pushers and crown are a yellow, red, and blue enamel capped circle square and triangle. Inside the watch is the automatic winding Valjoux 7751. This is a Swiss movement that has a 44-hour power reserve and vibrates at 28,800 BPH. It's also notably based on the legendary Valjoux 7750 chronograph, which has been used by IWC, Breitling, and Omega, to name a few. In-house movements can be great, but there's something to be said for using a tried and true caliber such as this.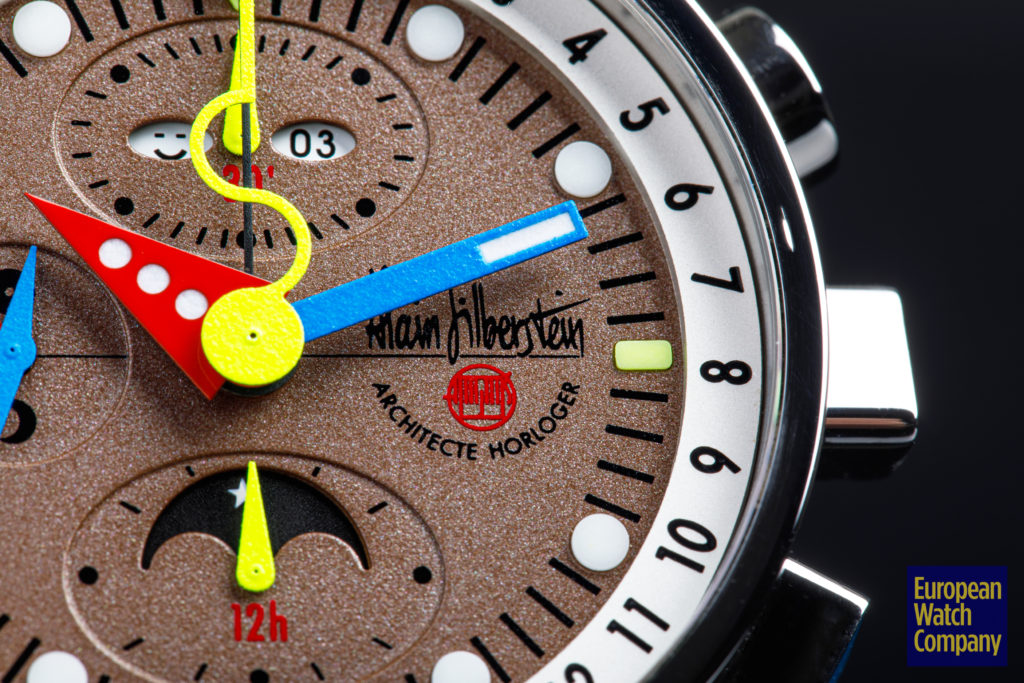 The Krono Bauhaus 2 is a horological love letter to the design methodology and school after which it was named. Bauhaus design has a strong focus on what can be done with the proper use of color and simple shapes, and Silberstein being a former architect and designer, clearly has much respect for  Bauhaus design principles. This watch is made up of components that represent the building blocks of design and does so in a delightfully whimsical way. While other statement watches boldly display wealth, this watch proudly announces that its wearer takes good design, watchmaking, and, more importantly, fun very seriously.