Travel watches are a very broad category. Unlike dive watches or dress watches, they're not beholden to design requirements, just mechanical ones. Because of this, you get everything ranging from rugged tool watch GMT's to elegant world timers, all in the name of making life a little easier for those of us who tend to have perpetually itchy feet. Not only does the design of these watches vary greatly, but so does the functionality and ease of use. All these factors can make choosing a travel watch a pretty tricky task. However, If you're looking for a refined watch with multiple timezone capability and intuitive functionality, it would be hard to do better than the latest A. Lange & Söhne Lange 1 Time Zone.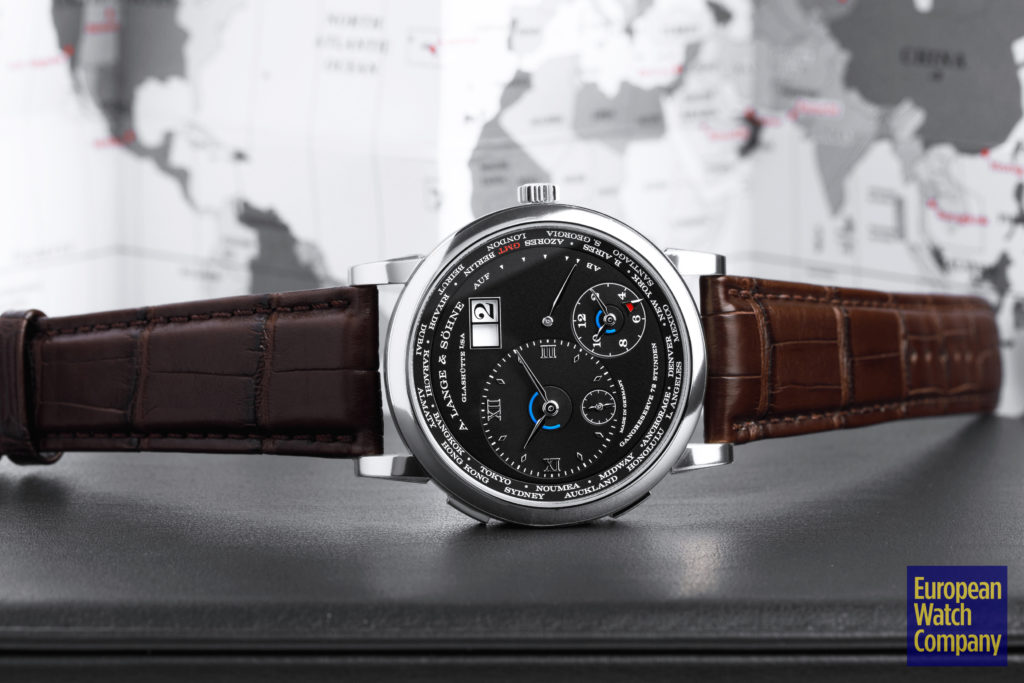 This reference 136.029 was introduced just last year in 2020—a less than ideal year for a travel watch—and it is the first technical update to the Lange 1 Time Zone since 2005. Despite both functional and aesthetic updates, the watch's overall style feels the same—a testament to how elegantly Lange implemented them. At its launch, the new model was released in three configurations a yellow gold limited edition with a champagne dial, a pink gold version with an "argenté" dial, and the model we have here, which is a white gold variant with a black dial.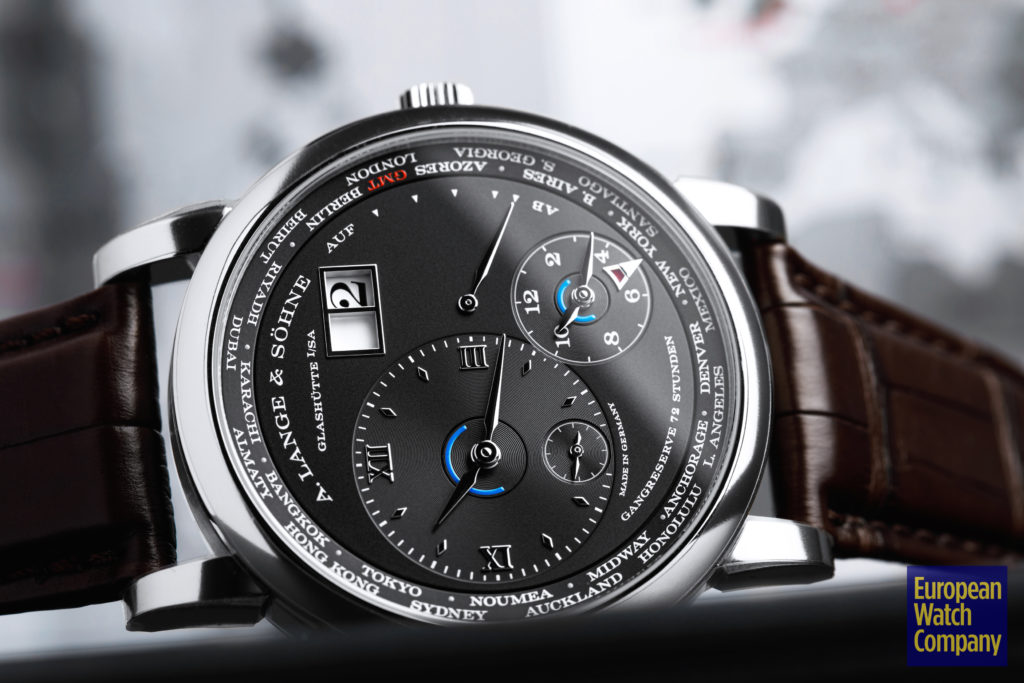 The watch is housed in the typical Lange 1 case and measures 41.9 mm in diameter by 10.9 mm thick. This case differs from a traditional Lange 1 a bit in that it has two pushers on the left side for operating the complications. The top pusher is for the date, and the bottom advances the city and reference time in the smaller subdial. When I mentioned this watch was intuitive, I might have undersold it. It is maybe the most effortless dual-time functionality I've seen on a watch.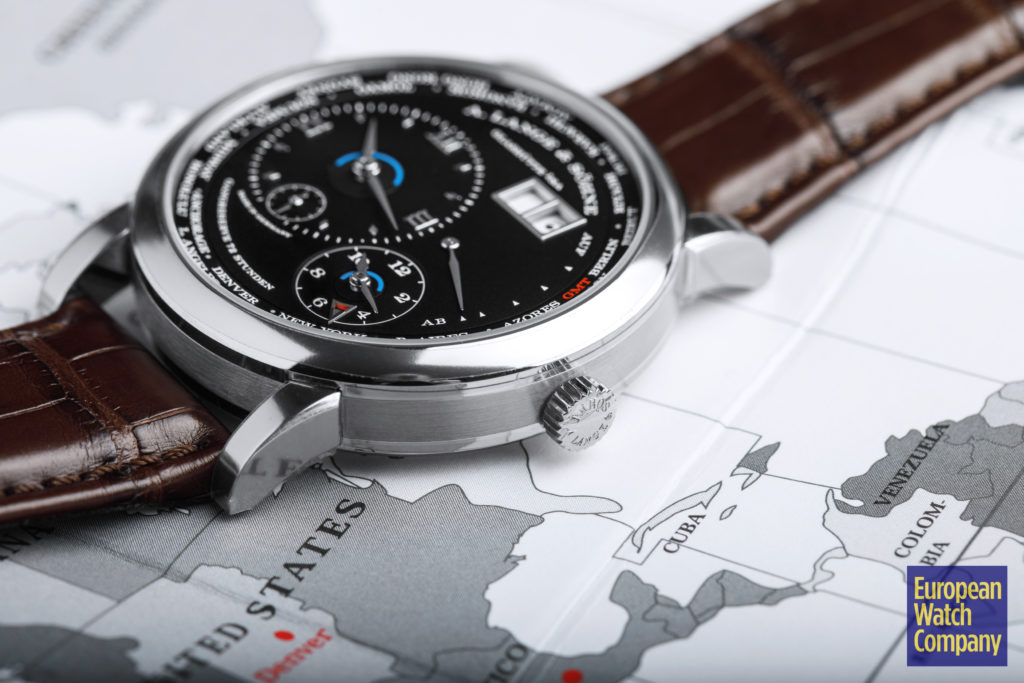 To set the watch, pull the crown out, this will enable you to set both dials in unison, set the time, push the crown in. Then use the bottom pusher to advance to the city that represents your desired timezone aligning it to the arrow in between four and six in the smaller reference subdial. Once it's already set, the only thing you need to do to change your reference time is push the bottom pusher a few times. That's it. But while the core dual-time functionality couldn't be easier to use, there's more information to take advantage of.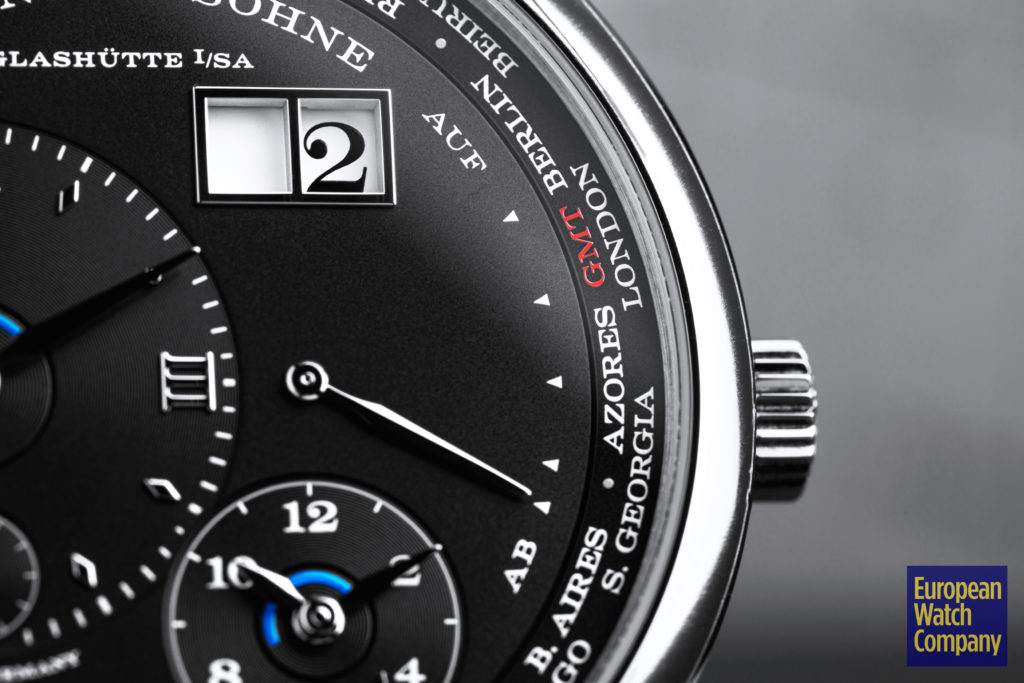 Notice while you're setting the time that this model now has an am/pm indicator fully integrated into both the home and reference subdials instead of the previous versions' separate am/pm subdials. In the time displays, there is a simple dark blue half circle that indicates PM when it overlaps with the hour hand. Another feature that's new to this model is inside the arrow that points to the reference city. This arrow now has a small window inside that displays as red when the city it's pointed toward participates in daylight savings time. When it's white, that city does not participate. Aside from displaying various dual-time information, the watch has a big date and a power reserve measuring the generous 72-hours you have before needing to wind the watch.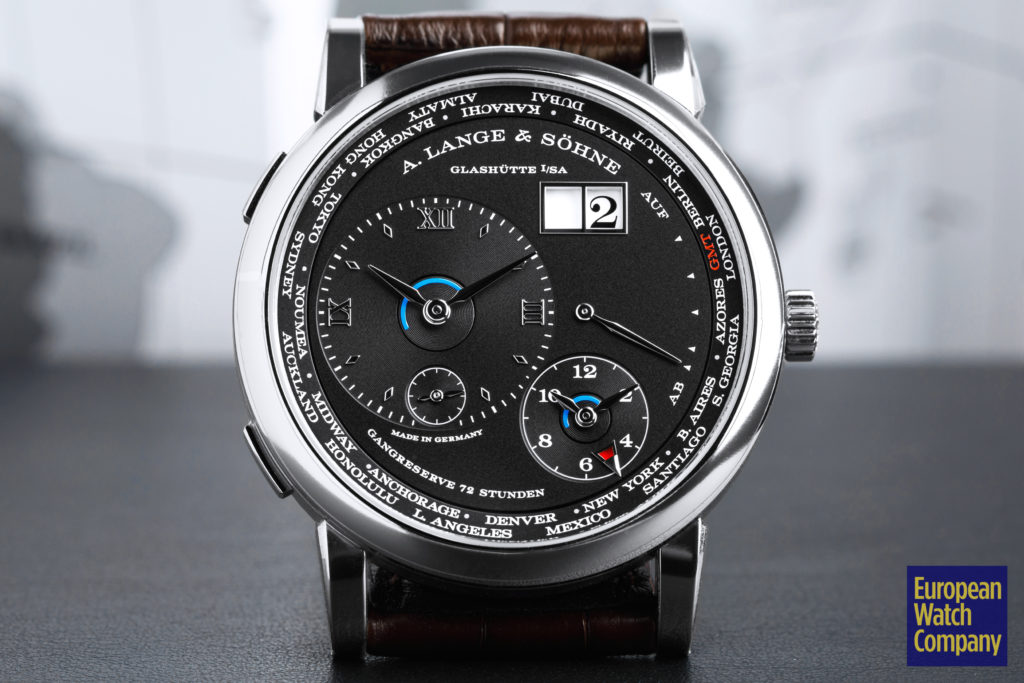 Powering this intuitive travelers companion is the hand-wound in-house caliber L141.1. Lange has been rolling out updated movements over the last few years and this Lange 1 Time Zone is the last one to get the new generation movement replacing the L031.1. This L141.1, as stated, has the added daylight savings time complication and a more efficient power reserve. As one would expect with any Lange, this caliber has the familiar hue of German silver, is exquisitely finished, and has Lange's trademark hand-engraved balance cock. The sheer beauty of Lange's movements is almost a cliché at this point, but it's true, and they really are some of the best looking in the industry.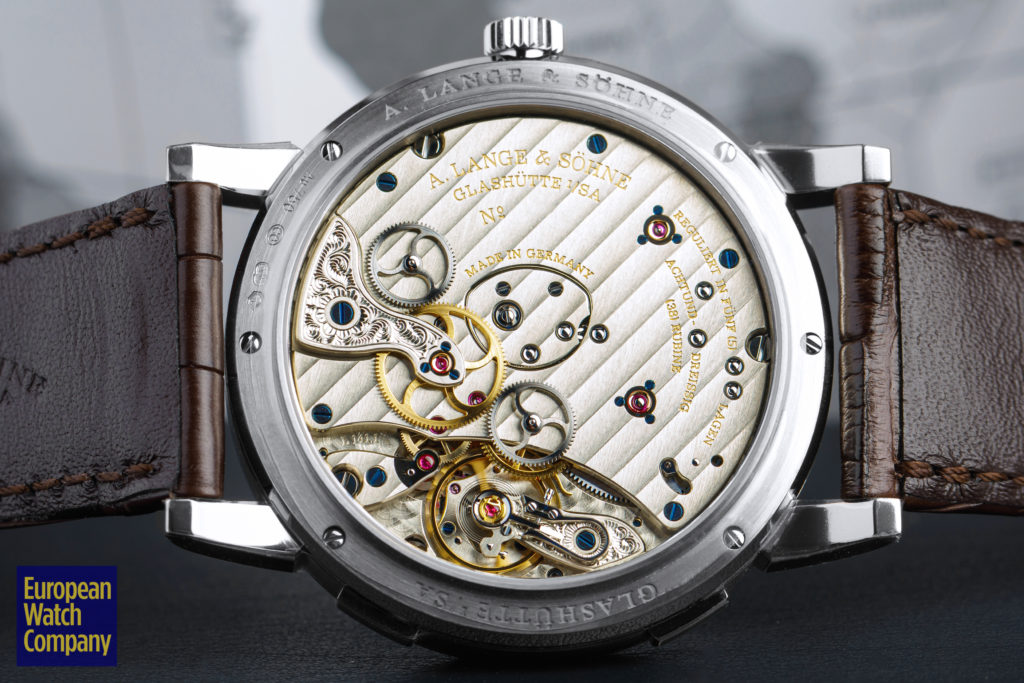 This latest A. Lange & Söhne Lange 1 Timezone is an iterative but meaningful update to an already excellent travel watch. However, this white gold black dial version is by far the stand-out variant. Don't get me wrong, the other versions of this watch are gorgeous, but like many Lange watches, they're very traditional and maybe a bit old-fashioned looking. The white gold and black dial combination gives the timepiece a more contemporary feel and makes the watch's appearance as versatile and practical as the movement inside of it. This Lange 1 Timezone approaches perfection inside and out and sets the standard for a modern travel watch.